Richmond and Central VA's Complete Solution For Residential Electrical Services
At U.S. Electric, providing the highest level of electrical repair, new installation, upgrades, troubleshooting and emergency services are only part of what it means to be a professional. We also strive to deliver in areas we feel are just as important. Our commitment is solid and our work ethic is a unique set standards we live up to on every service call, including:
• We will serve our customers with integrity, competence and objectivity.
• We will deliver to our customer, all that we promised through value-added services.
• We will perform our work to meet technical codes or better.
• We will explore each customer situation to sufficient detail and gather sufficient facts to gain an understanding of the problems, the scope of assistance needed, and the possible benefits our service and technical recommendations may provide our customers.
• We will respect each customer's home and property and leave them as clean as we found them.
Residential Electrical Services
U.S. Electric provides a wide variety of Electrical Services that range from New Services Installations in the Pre-Construction phase, to the smallest outlet troubleshooting request.
When you need a trusted residential electrician in in the Richmond, VA area, US Electric is here to help! We provide a complete list of electrical services. Here are just a few:
Service Installations/Upgrades
Ceiling Fan Installation / Maintenance
Install/Replace Breakers and Fuses
Code Corrections
Outlets and Circuits
Track and Accent Lighting
Service Panel Upgrades
High-Tech Troubleshooting
Dedicated Computer Circuits
Data / Communication Lines
Lighting Design & Maintenance
Security & Landscape Lighting
Surge Protectors
Motors
Exhaust Fans
Electric Water Heaters
Transformers
Smoke Detectors
Ground Fault Interrupt Circuits
Appliance Circuits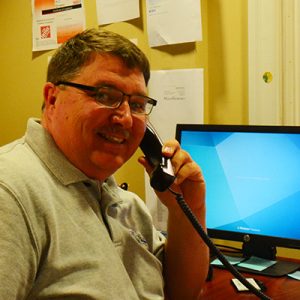 Need An Electrician in Richmond, VA?
Here's what our customers say about us:
US Electric helped rewire our main service panel and fix a number of things that I just didn't feel comfortable doing myself.  They were very prompt, very professional and very reasonable!