Experienced Richmond Electricians
Our professional, licensed and insured Richmond electricians can handle any project for you. Our team are experts in both residential and commercial electrical services. For fast, efficient and knowledgeable solutions, give us a call now!
Speak With An Electrician
At U.S Electric We Take Pride in the Work We Do in Our Community
With 30 years of electrical experience, our team of electricians is more than capable of handling jobs of all sizes. In a world of fly-by-night electricians, our quality workmanship has stood the test of time and continues to set the standard in our industry. We invest in every one of our Richmond electricians to ensure they're the most knowledgeable and the most qualified electricians in Virginia. When you call us, you can trust that you're employing a highly qualified, licensed, and insured professional electrician service.
Our goal is to build lifelong relationships with our clients and we're proud to say that we have customers that have been with us since day one. Through the trust built and maintained with our residential & commercial clients, they are certain that they are getting the greatest level of professional workmanship from a local Virginia company that stands behind their work.
We maintain a 100% satisfaction guarantee and warranty for our electrical services. Whether you need a repair, upgrade, or new installation services we have got your back! Even in the middle of the night, U.S Electric offers a 24/7 emergency electrical service. Let us get our hands dirty, give us a call now to speak with an electrician!
WE WILL SERVE our customers with integrity, competence and objectivity
WE WILL DELIVER to our customer our promised workmanship
WE WILL PERFORM our work to match technical codes or better
WE WILL EXPLORE each customer's needs in sufficient detail
WE WILL PROVIDE customers with professional recommendations
WE WILL RESPECT each customer's home and property
WE WILL MAKE quality service the trademark of our performance
WE WILL STAND behind our work
WE WILL BE GOOD corporate citizens
WE WILL PROTECT the health and safety of our community
Speak With a Professional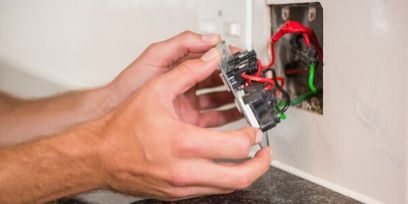 Residential Services
As one of the most trusted residential electrician services in Richmond, VA, U.S Electric is here to help! We perform electrical installations, repairs, and upgrades of any size and solidify our work with TRUST. Learn more or contact us for a quote!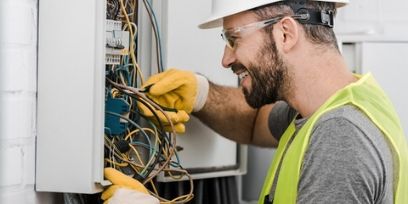 Commercial Services
U.S. Electric specializes in commercial repairs, maintenance, and upgrades. We are your trusted partner in meeting your electrical service needs in Richmond, VA regardless of the size of the project. Learn more about our commercial services!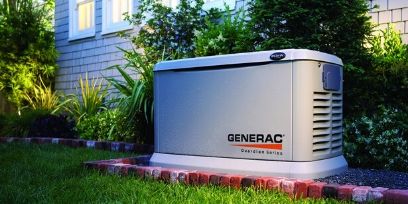 Generators
We offer both residential and commercial generator installation, repair, & maintenance electrical services. As a certified Generac dealer, you can count on U.S Electric, VA to offer your home or business the security of back up electricity.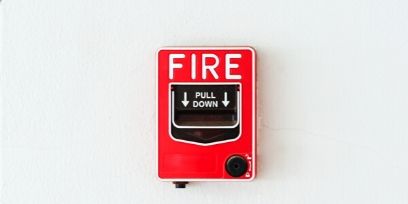 Fire Alarm Protection
The Fire Alarm Division of U.S. Electric is here to put out the flames before they spark. We offer fire protection services on repairs, maintenance, inspections and monitoring to protect your business and meet NFPA standards of work.
Why Choose U.S. Electric?
U.S Electric offers unprecedented service to our community through the devotion to provide superior quality in our electrical work. We stand for no less than the complete satisfaction of our customers through our pledge to provide excellent workmanship. Our values are embedded in the level of professionalism, commitment, skill, and opportunities that we provide our customers, employees, and fellow contractors. As a locally operated business, U.S. Electric strives to be the ONE TO TRUST through our willingness to exceed our customers' expectations on all services. Contact our Richmond electricians for a quote now!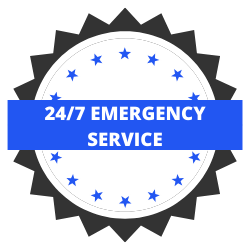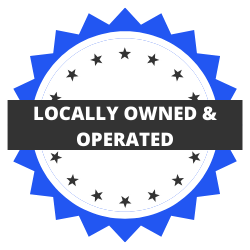 Happy Electrical Client Reviews & Testimonials
I had a lamppost installed in my yard. Reggie and Edwin were very thorough and did an excellent job. Fully installed in just 3 hours. I would highly recommend U.S. Electric for any electrical needs.
What a good experience! I got an appointment right away to fix a lightning issue. Dominique called to let us know he was on the way. He was super friendly and fixed it in no time. I will be calling again next week to help with ceiling fan installations. 100% reccomend!!!
U.S. Electric is the best! I have never met a more efficient and friendly service people, seriously. They were right on time, did a great job, and courteous on top of all that. I highly recommend!
U.S. Electric is purpose-driven to honor the demands of our customers with a paramount level of integrity through the construction of a relationship built on TRUST.