Electrical Panel Upgrades
Electrical Panel Upgrades Richmond, Va
Unusually high electric bills? Flickering lights? Damaged appliances? These are signs of electrical problems that should never be ignored. If you notice these signs and you're not sure of the cause, there's a good chance that something is wrong with your electrical panel.
Your electrical panel is the system that distributes the electrical current coming from your city's power grid into all of the circuits in your home or building. Maintaining it is critical for steady power throughout your home. When your panel isn't functioning properly, this can lead to electrical problems, circuit breaker tripping, and other inconvenient problems. If you need help repairing yours, call us now to schedule an appointment. Our professionals can effectively inspect, repair, install, and upgrade your electrical panels!
What is an electrical panel?
An electrical panel distributes electrical currents to the other circuits within the building. It is a metal box where all the structure's breaker switches are located. You can usually find your panel either in your garage or sometimes outside of the house on older homes.
Once you open its door, you can access all the fuses and circuit breakers. However, if you have a box that still uses fuses, this should be upgraded as soon as possible. Fuses can melt and present a fire hazard so these should be updated immediately.
Unfortunately, as your house ages, the electrical panel may have a hard time keeping up with increasing electrical demands. As a result, you need to have it inspected by a professional every year. At some point, it will be necessary for you to upgrade it to a more advanced system.
If your home is around 25 to 40 years, there's a chance that you already need an immediate upgrade. Older panels often use fuses and in general, may have older wiring that could present fire hazards.
When should I upgrade my electrical panel?
As a general rule, electrical panels must be replaced every 25 to 40 years. One of the most important reasons to do this is that older breakers weren't built to support modern appliances. Using newer appliances without an upgrade may result in constant tripping and circuit overloads. Moreover, an upgrade is crucial if your home uses fuse boxes. Since fuse boxes can be a fire hazard, they are no longer widely used and should be upgraded as soon as possible.
Here are a few other indicators that you should upgrade your panel immediately:
Faulty wiring
You get shocked when turning on or
off lights
You smell burning
Your electrical panel is warm
You see scorch marks around sockets
At a minimum, if you're experiencing any of the problems above, you should call a professional to perform an inspection as soon as possible.
Can I Upgrade My Own Panel?
No. In many states, it's even illegal. Upgrading an electrical panel all by yourself is dangerous. Even if you turn off the main breaker, parts of the electrical panel are still live. If you don't know what you're doing, you're putting yourself at risk of severe injury or even death. In addition to that, you're also running the risk of creating fire hazards that insurance won't cover in the case your home burns down.
How much does it cost to upgrade my panel?
An electrical panel upgrade may cost a few hundred dollars but can go as high as $1,000 or more depending on the condition of your wiring.
Do I have to upgrade my electrical panel?
Not necessarily. But, you'll almost definitely need an upgrade if you're regularly tripping your breakers. An upgrade is also important if you're experiencing an electricity shortage or you're living in an older home with a fuse box.
How long does it take to upgrade my panel?
Most electrical panel upgrades take around an hour. However, it can take longer, depending on the wiring's condition or if a replacement is required.
Are there any benefits to upgrading my electrical panel?
Yes. Outdated, old electrical panels are serious fire hazards. By upgrading yours, you can further protect you, your family, and your property. Moreover, you can enjoy having a steady power flow in your home or business—no need to worry about tripping your circuit breakers anymore. What's even more beneficial is that you can freely upgrade your appliances anytime you want.
Call Our Richmond Experts Today!
Electrical panel issues can be difficult, and at times dangerous, to diagnose without a licensed and trained professional. It's best to hire qualified, experienced professionals, to ensure reliable repairs. Fortunately, our electricians have more than 30 years of experience in the industry. We offer efficient, fast services with a 100% satisfaction guarantee. Give us a call for a quote!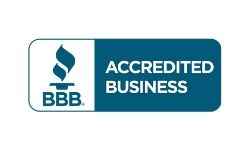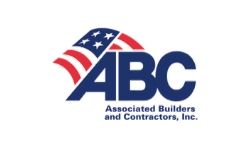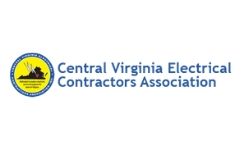 Speak With a Professional