Hot Tub Wiring Services In Richmond, VA
Richmond's Best Hot Tub Wiring Services 
Adding a hot tub to your Richmond residence calls for special wiring in your home's electrical panel. Because water and electrical equipment are a dangerous mix in unskilled hands, it's best to leave this job to a professional you trust.
There's no one better for the job than U.S. Electric. Our technicians have years of experience and can handle your wiring needs with expert skills. Virginia residents choose us over and over for quick installations, affordable prices, and excellent service.
Give us a call now for a quote or to schedule an appointment.
Common Hot Tub Wiring Issues
If you suspect any wiring issues with an existing hot tub, it's critical to call an electrician to avoid putting your family in danger. Should you see any of these common signs, get in touch with a professional as soon as possible:
Burning Wires. Burnt wires are caused by issues such as old wiring, a short in the wiring, or hot components. An electrician will check your breaker box to determine if the insulation is melted or burned.
Connectors Getting Loose. Sometimes wiring connections become loose, interrupting the electrical circuit and causing the GFCI breaker to trip. An electrician will inspect and repair connections if needed.
Short Wirings. A wiring short can occur if a hot wire touches a ground wire, for example. Power surges and breaker trips are a result of wiring shorts.
U.S. Electric Comprehensive Hot Tub Wiring Services
U.S. Electric provides comprehensive hot tub wiring services in the Richmond area:
Hot tub/spa bonding to avoid electric shock
Ensuring the proper spare amperage on an existing electrical panel 
Panel installation/upgrade (if needed)
Installation of ground fault circuit interrupter (GFCI) outlets
Guaranteed proper emergency shut-off installation 
Whether your hot tub is indoors or outdoors, you can rest assured that your system will meet all building codes and electrical codes.
Why Hire Professional for Your Hot Tub Wiring?
There are many benefits of hiring a professional for electrical installation. 
All functions work properly. Correct installation of electrical wiring ensures that your hot tub functions as it should, which will avoid costly repairs of a shortened lifespan. 
No risk of shock or electrical danger. Doing your own electrical installation can damage your new spa. It can also cause serious injury to yourself or loved ones. 
Increased efficiency. While you may be able to figure out how to install a hot tub on your own, it will certainly take longer. Calling a licensed electrician will have you enjoying your new hot tub sooner rather than later. 
No hassle. We take care of everything; all you have to do is get in touch with our team.
U.S. Electric: Your Hot Tub Wiring Experts
Here at U.S. Electric, we go above and beyond to exceed all customer expectations. With over thirty years of experience, our licensed electricians have the know-how to guarantee flawless and perfectly functioning wiring. We also ensure that your electrical system can handle the added demand that hot tub installation requires.  
Call now for a quote or schedule an appointment with our friendly team.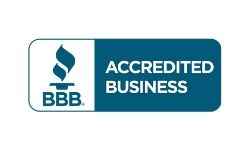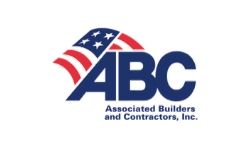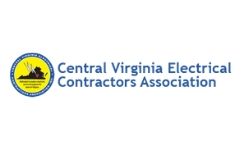 Speak With a Professional