Eco-Friendly Electrical Services In Richmond, VA
Richmond Certified Eco-Friendly Electrical Services
"Going green" doesn't have to be difficult to manage or too expensive to tackle; it's something everyone should be able to accomplish. 
At U.S. Electric, we strive to set ourselves apart in terms of energy efficiency. We value eco-friendliness and pursue it throughout every step of our work. Whether it's in our provided energy services or through the products we use, we want to set a positive example for minimal environmental impact.
We want to help you "go green" too. We can set you up for success with our eco-friendly, energy-efficient electrical solutions and green business solutions. With these energy-efficient results, you'll lower your impact on the environment and save a bit of money on your monthly air conditioning, heating, and lighting bills.
For more information about our Eco-Friendly Energy Efficient Electrical Solutions, call us today!
U.S. Electric Earth-Friendly Products & Services
U.S. Electric offers a broad range of services to help save you money and help Mother Earth at the same time. Some of our eco-friendly electrical services include the following.
Ceiling Fan Installation 
Air conditioning units are one of those appliances that can be easy to turn on and forget. After significant time in use, though, those energy costs can add up.
To combat those rising prices, our team offers safe ceiling fan installation. Fans help circulate air throughout your home, keeping the space cooler in temperature. It ultimately helps minimize how often you need to turn your air conditioner on.
Hand Dryers
To cut down on paper waste, consider installing hand dryers at your company or home. Start a positive change at your business with energy and waste-efficient solutions by opting for high-quality appliances.
High-Efficiency Lighting
The electricity that gets wasted every time a lightbulb is left on ads up. One small way to focus your attention on energy consumption is to focus on your light bulbs.
These appliances are regularly overlooked. By swapping out your burnt-out lights for bulbs with energy-efficient designs, you can play a big hand in lowering your carbon footprint. Just by switching to an LED or CFL light, your bulb could use 80 percent less energy than incandescent bulbs while staying usable up to 15 times longer.
Consult with our team about installing bi-level switches, dimmer switches, and occupancy sensors at your home or business as part of your green energy solutions.
Plan-Build Services That Meet The Richmond Energy Code
For comprehensive design-build services, consider U.S. Electric. Our electricians are continually informed of updates with the Richmond Energy Step Code, so you can feel confident knowing your renovations are up-to-date and compliant with local requirements.
Routine Preventative Maintenance Services
Keep your home up to code and prevent any major issues through routine preventive maintenance. Your house is an investment, and investments are best protected with regular check-ins. Our team can ensure that customers' energy consumption is regulated and identify any problem spots in your house through these preventative services.
Tankless Water Heaters
Roughly 30 percent of every home's energy costs are incurred solely from heating water. Tankless water heaters heat water on demand, so there's no limited supply of hot water. With this appliance, you'll save money through energy conservation—your tank won't need to fire up every time someone tries to shower.
T5 Lighting 
T5 lights are fluorescent bulbs, typically less than an inch in diameter, and an excellent option for replacing metal halide light fixtures. Metal halides are the kinds of lights you find on an athletic field—while they are very bright, they take a ton of time to warm up and are not energy efficient.
T5 systems deliver a longer lamp life and lower energy costs without totally sacrificing the high-quality fluorescent light people are used to.
Eco-Friendly Landscape Lighting
Instead of using your limited energy supply to light your backyard, consider hiring an expert electrical contractor to spotlight your beautiful landscaping. 
Eco-friendly landscape lighting not only adds to the aesthetic of your yard and the security around your house but also lowers your environmental impact and saves you cash every billing period.
Looking for Eco-Friendly Electrical Solutions? We Can Help!
There is a limited supply of resources on our planet, and U.S. Electric wants to be part of the future's green solutions. Consult with our team to see how you can play a hand, too. See if your home is eligible for services centered on renewable energy sources or smaller eco-friendly projects. 
With U.S. Electric, you can be confident your guaranteed work is prompt and provided by expert electricians. We offer both residential and commercial services and are excited to build a green plan for you today. Give us a call!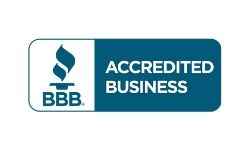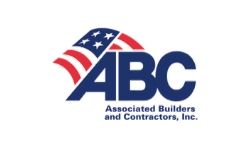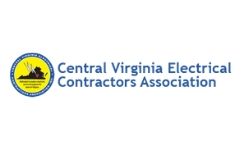 Speak With a Professional