Professional Exhaust Fan Installation
Richmond Exhaust Fan Installation
We need fresh air to survive and thrive every day— but what if your home has poor ventilation? No matter how well maintained your property is, it can fall prey to mold, mildew, and stale air without proper ventilation. You and your family, as residents, may suffer from health issues like nausea, allergies, and dizziness as a result.
The easiest solution? Call U.S. Electric to install an exhaust fan and solve your problem. We make the installation process easy and affordable. Let us help you find the right fan. We'll make sure that it's correctly wired and built to last. Call us today for a quote!
Benefits Of Using An Exhaust Fan
Exhaust fans are probably a few of the most underrated household items today. They are highly beneficial in maintaining ideal air quality and temperature inside a structure. 
These are the benefits of having a properly installed fan:
Helps to prevent mold & mildew by removing excess humidity
Eliminates unwanted odor
Prevents excess moisture from damaging your walls, wood floors, furniture pieces, paint, and wallpaper
Types Of Fans
Choosing the best exhaust fan is crucial to your home's ventilation system. There are various types available, and each comes with its own characteristics and use cases.
Wall Mounted 
Installed in a structure's external walls, these help cool your home or building down by moving hot air out of the structure. 
Exterior Fans
Exterior fans are silent since they emit their noise outside. They bring air in from outside and promote airflow throughout the house. 
Ceiling Mounted
Ceiling mounted fans are excellent for tall rooms or upper-level spaces—because they capture the still air on your ceiling and get it moving. They drive out stale air through an exhaust in the attic or ceiling.
Kitchen Fans
A kitchen fan is installed above a stove. Its job is to remove steam, smoke, and unwanted odor, keeping the air cleaner and dryer. 
Bathroom Fans
Of all the rooms in your home, the bathroom is the one with the highest moisture level. Installing a fan is the most effective way to get rid of the moisture and other unwanted smells. Without proper ventilation, your towels won't dry properly and you run the risk of major mold/mildew. 
Inline Fans
Inline fans are mounted inline with the ductwork. They are usually installed in hard-to ventilate rooms, such as bathrooms, laundries, and kitchens, and come in various sizes and models.
Lighting Fans
Lighting fans are a type of ceiling fan that illuminates and ventilates the area they're installed in. 
Which Rooms Should Have Exhaust Fans?
Bathrooms 
An exhaust fan will eliminate odors and moisture from the bathroom, improving air quality. Moist, warm air not only boosts mold growth. It can also damage surfaces and fixtures.
Kitchens 
A kitchen exhaust fan is necessary to remove natural gas fumes, grease, smoke, and other cooking byproducts.
Attics
Your attic acts as a "heat shield," and has a huge impact on your home's overall temperature. An exhaust fan will prevent the temperature from rising, pushing the hot air out, and bringing cooler air inside. 
Garages  
Proper garage ventilation is important to remove car fumes and eliminate the uncomfortable heat build up. Invest in a quality exhaust fan to correctly ventilate your garage.
Laundry rooms
You might experience ventilation issues in your laundry room without proper fan installation. For example, dryers generate moisture and heat, encouraging mold to grow on walls and ceilings. Merely installing an exhaust fan beats opening a window—it eliminates moisture more effectively.
Get Your Ventilation Issues Solved By A Professional
A proper exhaust fan installation is important for safety reasons. If wrongly installed, you won't experience the benefits of having one. This can also cause bigger expenses and lead to structural damages. It's always better to hire a professional to get the job done right the first time.
A licensed Richmond, VA professional will know the correct size and type of fan for your room, considering various factors, including the size of the room. Moreover, he or she will make sure that it's vented outdoors. Our licensed electricians will determine the best location for your fan and ensure that it's properly installed.
When it comes to addressing home ventilation, it's crucial to find the right balance so that air travels freely in and out. Leave your ventilation issues to us. Our licensed electricians will help you choose the right fan and decide on the right type, size, and placement.
At U.S. Electric, we provide fast, efficient, and knowledgeable solutions for residential and commercial services. We have 30 years of experience in the industry and 100% satisfaction guarantee, so rest assured—we can efficiently improve your property's ventilation. Almost half of our projects are acquired through repeat business, and most of the remaining projects are from referrals from customers. Call us today! All of our services are guaranteed!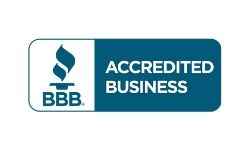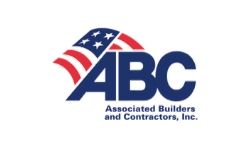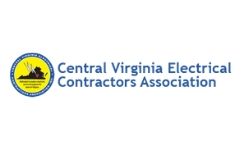 Speak With a Professional