Lighting Installation & Upgrades Richmond, VA
Good lighting can make a huge positive difference in a room's overall look and feel. It can set a mood, highlight a piece of art, or create a comfortable yet focused work environment. Whether you need to install new LED lighting or upgrade your current lighting system, we can help you.
U.S. Electric has more than 30 years of experience. We provide fast and efficient solutions that are always guaranteed. From residential to commercial lighting work, we are the best in Virginia. Give us a call now for a quote on your next lighting project.
A few of our most popular lighting upgrades:
Landscape Lighting
Egress Lighting
Dimmer Switches
Recessed Lighting
LED Lighting
Showcase Lighting
Wall Sconce Lights
Energy Efficient Lighting
LED, or light-emitting diodes, is one of the recent technological advancements in the lighting industry. It's very affordable to run, the lights are bright, and they often last for a decade or more. If you want to save money and at the same time want excellent lighting, choose LED.
LED bulbs' energy efficiency, durability, and low heat levels make them a very attractive option for many home and business owners. In fact, a 36-watt LED produces as much light as an 84-watt fluorescent bulb which can save you a decent chunk of change each year.
LED lighting also offers a wide range of colors and color temperatures without filters or gels. You can achieve colorful light shades with incandescent lighting as well, but it uses filters that fade or burn out over time. Another perk of LED lights is that they don't have fragile parts or filaments so they're far more durable.
One of our electricians can set up a custom lighting system in no time to highlight your favorite piece of art or to simply update your current system. Give us a call to speak with an electrician.
Sometimes a light stops working or flickers and changing the bulb doesn't fix the problem. This can be the result of old wiring, a bad socket, or something happening with the circuit breaker. We can figure out the source of the problem and repair it quickly for you. Whether it's one light or several, give us a call and we will take care of the problem for you.
Are you considering installing security lights, pole lights, path lights, lights for your backyard decks, or gazebos? We have experience in installing all types of outdoor lighting. Moreover, our team can hardwire your lights, so there's no need for you to replace batteries. We can even put them on timers so you never have to worry about turning them on manually. Give us a call to get started
Call our Richmond experts today!
Our Richmond, Virginia electricians can help you with any of your lighting needs. We have more than 30 years of professional electrical experience and guarantee all of our work. Call now for a quote!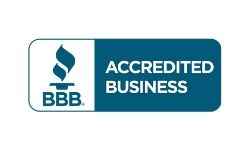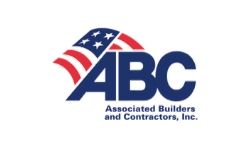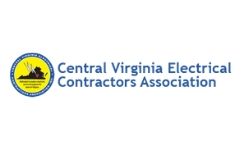 Speak With a Professional