Security & Landscape Lighting in Richmond
Dependable Security & Landscape Lighting Installation
Besides making your property safer, outdoor lighting can draw attention to landscaping features. If you want to upgrade your security and landscape lighting system, it's best to rely on a professional electrician for the installation process.
Installing outdoor lighting yourself can be dangerous. There are risks of fire and injury, and you might end up with a system that doesn't work when you need it. Also, your installation might not pass a property inspection since there are guidelines to follow.
Fortunately, U.S. Electric offers lighting installation, repair, and maintenance services. All our services come with a guarantee, and our technicians are professionals who possess a valid license and insurance. They can install any type of outdoor lighting for your residential or commercial property. Give us a call now for a quote or to schedule an appointment.
The good news is that burglaries dropped by 9.5% in 2019. However, the FBI still reported more than 6 million property crimes.
Security lighting can be a strong deterrent against crime. A study from the University of North Carolina at Charlotte found that 60% of burglars wouldn't carry out a break-in if they noticed a security system. This same study found that half of the burglars would stop if they discovered a security system while breaking in.
Security lighting eliminates deep shadows criminals can use to hide. It makes it difficult to approach your property unseen and improves your visibility if you come home late at night.
In other words, security lighting provides peace of mind and creates a well-lit area around your home. If you hear a noise at night, you'll be able to look outside and see whether or not there's a problem. 
Our professionals will install security lighting in strategic areas, including walkways, paths, near your garage, and around your front door to name a few.
Here are a few of the most popular options to consider for outdoor security lighting:
Motion-activated lights
Continuous lighting
Timed security lights
Floodlights
Soffit lights
Coach lighting
Outdoor illumination can enhance the way your property looks. You can use landscape lighting design to draw attention to sharp landscaping elements like rocks and boulders, trees, shrubs, or even your business sign for a commercial property. The results can be dramatic and make your landscaping look even better.
Besides, exterior lighting can make your property safer by improving visibility for walkways or driveways. It can help you get more use out of your deck or patio and creates a relaxing ambiance when you entertain in the evening.
Here are a few options to consider for outdoor landscape lighting:
Solar-powered lights
Spotlights
Path lights
Area lights
Wall-wash lights
Deck lights
Low Voltage Landscape Lighting
The average electric bill is $115 a month. You can lower your energy bills and reduce your environmental footprint by opting for low voltage landscape lighting.
Low voltage lighting systems use a transformer that reduces the initial output to a voltage of 12 or 24V.  You'll get bright lights, but they will draw less power. You can use low voltage lights for most landscaping applications, such as lighting trees, hardscape, walls, or paths.
These systems are easier to install and more affordable. It's also easier to install a light fixture further away from your home or in a spot that is hard to reach if we connect it to a low voltage system. And if you want to change things up, you can install color-changing LEDs to give your home or business a more prominent look.
Call U.S. Electric Lighting Experts Today!
U.S. Electric is a dependable provider of security and landscape lighting in Richmond and its surrounding areas. We offer a guarantee on all our lighting installation work, and we pride ourselves in offering the highest quality lighting solutions for your residential and commercial needs while delivering excellent customer service.
Interested in security or landscape lighting? Contact us today to get a quote for your project!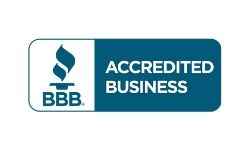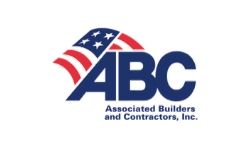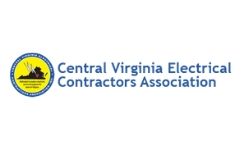 Speak With a Professional