Electric Water Heater Installation & Repair
Electric Water Heater Installation & Repair in Richmond
A water heater isn't something you think about – until your shower turns cold. Fortunately, if you live in Richmond, VA or one of the surrounding areas, U.S. Electric can help!
We install, repair, and maintain electric water heaters and guarantee all of our work. With a dependable water heater, you can reduce your energy bills and ensure that you have access to a steady supply of hot water. Additionally, by performing routine repairs and maintenance to keep your hot water heater in good shape, you can significantly extend its life. However, if it's more than 10 years old, it's a good idea to have it checked out because it's nearing the end of its lifespan.
U.S. Electric has over 30 years of experience with water heater installation & repair. You can count on us to deliver an outstanding installation and water heater service experience. And you get peace of mind knowing that all of our water heater installations come with a guarantee.
Different Types of Water Heater
It's important to consider the pros and cons of different types of water heaters if you're looking for a replacement.
Conventional Storage Water Heaters
These water heaters are the most popular option. They come with a reservoir that holds 20 to 80 gallons of hot water at one time. A tank water heater maintains hot water at a specific temperature at all times so that your shower runs hot when you need it. Traditional water heaters use different power sources, including electricity, natural gas, or propane so you have a variety of options.
Electric Water Heaters
Electric water heaters use electric heating elements to warm up the water. Some models use hot water tanks, but you can also find tankless appliances that heat up water on demand. Electric water heaters tend to be more affordable and have better energy efficiency.
Heat pump water heaters are another type of electric appliance. Instead of using heating elements, a pump water heater moves heat from the surrounding air to the inside of a tank.
Gas Water Heaters
Gas water heaters use a gas burner to heat up water. You can find conventional gas water heaters either with a tank or tankless.
Tankless Water Heaters
Tankless water heaters are compact appliances that heat up water as you use it. Some models use electricity while others have gas burners to provide hot water on demand.
If your family uses less than 41 gallons of hot water in a day, switching to a tankless water heater could make your home more energy-efficient by 24 to 34%.
Tankless water heaters are safe, compact, convenient, and deliver hot water instantly. It's important to choose a tankless water heater with the right flow capacity for your needs so you should contact an electrician prior to purchasing.
Signs That You Need a Water Heater Replacement
You can immediately tell when something is wrong with your water heater because you will stop getting hot water. While you can fix some issues with a water heater repair, there are situations where it makes more sense to replace your old appliance with a new water heater.
Here are a few signs that it might be time for a new water heater:
Your current water heater is more than 10 years old.
The tank is leaking.
You can hear popping or clunking noises.
You're not getting any hot water.
Your water heater needs more frequent repairs.
You can see brown or red rust deposits in your hot water.
Hot water has an unpleasant smell to it.
The appliance itself smells bad.
If you're not sure whether you should have your old water heater fixed or need to replace it, give us a call. We can assess the state of your current water heater and recommend the best option.
Benefits of Electric Water Heaters
If you need a new water heater, you should consider an electric option. Modern electric water heaters are efficient and warm up water fast, eliminating some of the potential drawbacks of other types of water heaters.
They're also more compact than gas-powered water heaters so their small size is ideal if you don't have a lot of space.
With water heating accounting for 18% of a home's total energy use, opting for an Energy Star electric water heater can help lower your bills. Additionally, compared to gas models, electric water heaters have lower installation costs and a longer lifespan.
Electric water heaters are also safer. Burning natural gas in your home means that there is a risk of carbon monoxide exposure.
Carbon monoxide is a colorless and odorless gas. It's the byproduct of an incomplete combustion reaction that involves natural gas or another fuel. A water heater that works well will release negligible quantities of carbon monoxide, but a malfunctioning water heater could expose you to dangerous levels of carbon monoxide. You can completely eliminate this risk by switching to an electric model.
Call Now For Electric Water Heater Installation, Repair & Maintenance!
An electric water heater is an excellent option if you're looking for an affordable and energy-efficient appliance. These water heaters tend to be safer and last longer, giving you more bang for your buck. Give us a call to get a quote or find out more about our water heater installation/repair services!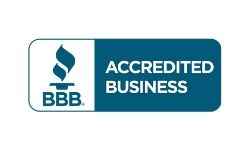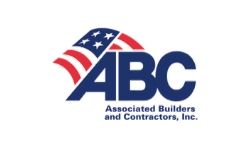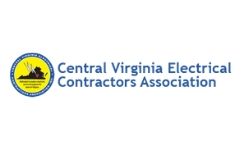 Speak With a Professional