Professional Commercial Generator Service In Richmond
Service, Maintenance, Repair & Installation for All Major Brands
Regular maintenance on commercial generators is essential to keeping them in working condition. We can service your generator so that you won't have to worry about it not working in an emergency or losing revenue due to power failures.
If you don't have a commercial generator, you need to get one. You never know when your business may lose power. Without power, you could lose sales and customers, and those customers may not come back.
Whether you have a generator or are thinking about getting one, we can help. We can install, repair, and maintain a commercial generator so that you can keep your business running when the power goes out. Our team has over 30 years of experience, and all of our electricians are all licensed and insured.
With a guarantee on all of our work and emergency services available 24/7, we can help with almost any problem. Our technicians can assist with installation, maintenance, and repairs, and you don't have to wait until the next business day.
Give us a call to get a quote or schedule an appointment.
Commercial Generator Services
When commercial generators stop working properly, your company can suffer the consequences. You won't be able to operate during a power outage. Some other common problems include not having the right amount of fuel and not having a generator maintenance plan.
Choosing the wrong size generator can also lead to problems if you don't use enough energy to fully run the generator. When installing a backup generator, make sure it isn't too big for your business but that it can also grow with your company. It's best to seek the advice of a professional on sizing. 
If you need help with your generator, our technicians offer generator services for major brands. We'll find the problem and repair it so that you can use your commercial generator when it counts.
From commercial generator repair to other industrial generator services, we'll make sure your generator can run efficiently. Our technicians have decades of experience, so we can provide you with the best service and maintenance in Richmond.
When Power Goes Down, Your Business Don't Have To
Whether you run a small store or a massive warehouse, generators are essential. If you don't have a commercial generator, you may risk losing essential data and customers if the power goes out. With a generator, you can protect your business.
Not only can you keep the lights on and deter thieves, but you can also make sure you don't lose electronic records. That way, you can keep track of sales, inventory, and other essential data in your business.
You can also maintain productivity through a longer power outage.
Our commercial generator installations can help you prepare for the worst, no matter your field or industry. We also offer generator services such as repair and maintenance so that you can stay online at all times.
Whether you need a new generator or maintenance on your current one, we can help so you can focus on what you do best – running your business. 
At U.S. Electric, we understand how important continuous power is to your business. Contact us today to schedule your next commercial generator service.
Back Up Commercial Generators
Having a commercial backup generator can come through if your main generator isn't producing enough power or your main generator goes down for some reason. It's a smart investment if it's critical that your business maintains power at all times. You never know when the power is going to go out. Don't let your business go down in an emergency.
Give us a call for generator service or for help choosing the right commercial generator.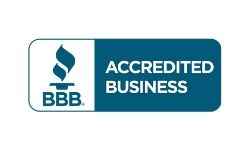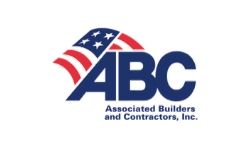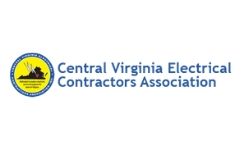 Speak With a Professional