Commercial Electrical Construction In Richmond
Reliable Commercial Electrical Construction In Richmond, VA 
From commercial projects to construction projects, every newly constructed building needs a functional and energy-efficient electrical system. Installing a quality electrical system is dependent on the electricians you choose. Skilled electricians excel at troubleshooting and project management. 
Electricians understand the financial side of electricity and will provide you with superior customer service. They advise on the best way to install your electrical system to work for your business or home and seek ways to save you money.
Our team of skilled and experienced technicians at U.S. Electric can provide the best services for all of your building's electrical needs.
Professional, Highly-Competent Electricians
At U.S. Electric, we have a team of highly experienced electricians and are a leading electrical company in the Richmond, Virginia, area. In fact, our owner is a master electrician with more than 30 years of experience. 
By hiring us for your electrical needs, we guarantee you'll receive:
Excellent customer service
Uniformed staff
Unparalleled project managers and electricians
On-time delivery for projects
Match or exceed technical codes
Maintenance for projects, as needed
Satisfaction guaranteed 
We can review your building's blueprints or visit your newly constructed building to help you design your electrical system during the planning stage. We'll work with you on a custom plan to ensure it fits your budget and needs. We also offer 24/7 emergency electrical service.
Stages of Commercial Electrical Construction
We'll walk you through the following five stages of commercial electrical construction once you reach out to us.
Planning
If you're constructing a new building from scratch, you should work the design and build of that project around the electrical power source systems that you ultimately want to use. We can offer suggestions for the planning phase.
Professional Consultation
We are experts in project design and development. If you show us a blueprint, we'll recommend the wiring construction project that best suits you. Alternatively, we can visit you in person if you purchased a building in Richmond.
Local Codes and Regulations
Electrical construction projects are sensitive since your safety is at stake. With years of electrical project management experience, we ensure your electrical system is up to code. In fact, we're so confident that we offer a 100% satisfaction guarantee and warranty.
Forward-Thinking
We check to see how we can apply the latest technology to your situation, from underground power cable installations to utilizing industrial fluid power technical – IF11 computer engineering technology. We also think ahead to consider what kind of electrical system you may need in the future.
Conclusion and Decision
We'll offer you our assessment and quote. If you're ready to hire one of our electrical contractors, you can be sure that you'll receive top-notch, small and large-scale electrical installation project execution.
U.S. Electric Offers the Best Quality & Service in Richmond
Whether you need a residential, commercial, industrial, or any other electrical construction project, you will receive an outstanding project delivery approach and 100% guaranteed service from U.S. Electric every time. 
Our highly qualified, licensed, and insured professionals pay attention to detail and only install commercial electrical construction that's up to code.
Are you ready to move forward with having an uninterruptible power service and superior project delivery? Give us a call today to receive our expert opinion and assistance.
New Commercial Construction
It's crucial for a building to have a well-planned electrical system because it reduces the risk of fire, short circuits, and other electric appliance-related glitches.
Are you wondering why you should trust us? There are many reasons, including:
We intimately understand local laws and building codes
We ensure that your new system not only passes inspection but surpasses every quality standard
We handle and manage projects of all sizes and in a wide variety of industries, from complete industrial setups and warehouses to office spaces, medical facilities, and more
We can cater to high-voltage setups and work with you hand-in-hand to ensure your equipment can handle your electrical demands
Need an Expert Electrician? We Can Help!
At U.S. Electric, we provide lean electrical construction in Richmond, innovative methods, guaranteed satisfaction, and work hard to build our clients' trust. 
From guidance in upgrading your electrical system to building it from the ground up, U.S. Electric has got your back. Give us a call to get started.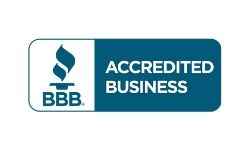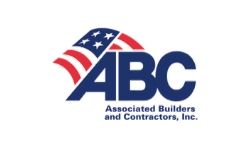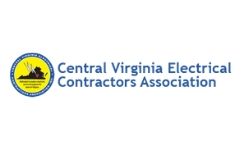 Speak With a Professional