Commercial Lighting in Richmond
If you're ready to take your commercial lighting to the next level, call U.S. Electric today!
Expert Commercial Lighting Services
Commercial lighting is intended for use in commercial settings like business offices, shopping, public institutions, and all other industries. While commercial lighting has higher initial costs and maintenance costs, it typically lasts much longer than residential lighting. 
High-quality lighting is one of the essential factors in the success of your business. If you're selling a physical product to potential clients, it needs to be shown in a way that highlights its features. Likewise, the people working at your business need lighting that will help them to be productive. 
There are many benefits to a high-quality lighting setup. You can save money on electricity and decrease accidents while creating a positive atmosphere in the workspace. 
Here at U.S. Electric, we offer a 100% satisfaction guarantee along with a warranty for commercial electrical services. Give us a call today and see how we can help you get started with your commercial lighting project.
The Right Lighting For Your Building
A well-planned lighting design is a hallmark of many successful companies. You can have a beautiful office or retail space, but everything will look off with bad lighting. The right lighting design can enhance your space and make your clients and employees feel comfortable and welcome.
Plus, the senses play a huge role in an individual's buying decision. If the lighting creates an unpleasant mood or showcases the products in an unflattering manner, those details can deter customers and clients from investing in your business. 
To avoid any deterrents, hire an experienced company like U.S. Electric to help you create the perfect commercial experience.
U.S. Electric's Lighting Solutions
We don't believe in a one-size-fits-all solution for every company. Instead, we work with you and your unique space and needs to find the commercial lighting design and installation that works for your company.
Our promise is a lighting system for you that is guaranteed to be cost-effective and properly-wired for today's standards and well into the future. Furthermore, the safety of employees and customers is of the utmost importance, so we work effectively to ensure the security of the entire commercial environment.
Popular Lighting Services
Commercial lighting design in the retail industry is more than just installing a few fluorescent bulbs. Instead, it's a full-service design that considers the nature and atmosphere of your business space and the needs of your employees and clients. We believe in working with our customers to develop a custom lighting system.
Not only do we value custom lighting solutions, but we also believe in proper installation that guarantees the performance and lengthens the lifespan of your commercial lighting. It also ensures the safety of your employees and clients. At U.S. Electric, our experienced electricians are licensed, insured, and our work is guaranteed. Your satisfaction and safety are our top concerns.
By keeping your commercial lighting maintained and repaired, you can lengthen the lifespan of your lighting system, save money on energy costs, and ensure that all equipment is safe. 
Let a professional electrical team put your mind at ease and monitor your system to ensure that everything is running efficiently. We save money for clients and keep your building looking great.
Lighting Maintenance Challenges
Maintaining your lighting can be challenging, especially when you have the added tasks of running a business. By hiring a professional to keep your lighting maintained, you never have to worry about a bulb going out or something breaking. Let us take care of the lights while you take care of your business.
Starting a Commercial Lighting Project? Speak To One Of Our Experts Today!
If you're ready to get started on your commercial lighting project, call one of our experts today. Not only are we a team of professional, licensed, and insured electricians, but we have decades of experience in the electrical industry that is hard to beat. We can set up a meeting to go over your needs and category for design before developing a custom plan for your space.
Give us a call today and let us help you brighten up your commercial space!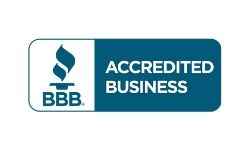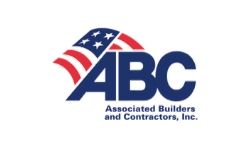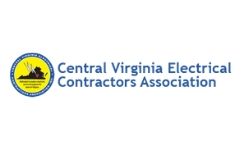 Speak With a Professional