Interior Lighting In Richmond, VA
Dependable Interior Lighting Solutions in Richmond
Lighting is an underappreciated aspect of commercial buildings, interiors, and outdoor spaces. 
Proper commercial interior lighting plays an essential role in a building's environmental footprint and energy consumption. When it comes to the aesthetic of a retail store, LED lighting technology can also make a difference. It is a viable tool because it can highlight certain parts of a store and impact how space is perceived.
Plus, the style of the lights, as well as their setup in a building, influence the mood of the people occupying the space. If the lighting is not vibrant enough, it can lead to a depressing work setting, reducing productivity.
The perfect atmosphere for commercial space should make people feel comfortable. A quality lighting system will have a positive impact on customers who visit the room. Visitors of the commercial area should feel better after entering, and it all starts with the ambiance and aura created by optimal lighting.
The same goes for the employees of a commercial space. The correct lighting will create an inviting atmosphere that encourages productivity while offering a safe environment.
Luckily, Richmond U.S. Electrical Services has a team of professional, licensed, and insured electricians with decades of meaningful experience within the industry. We are committed to professionally installing efficient lighting so that you can save money on your energy bills. Our lighting also ensures that your employees and customers feel a sense of safety and comfort when walking into your building.
Solving Commercial Lighting Concerns
When it comes to lighting a commercial space, the process can be daunting and may deter you from upgrading your system. However, there are significant benefits to upgrading your lighting. These include: 
Conserving energy

– lighting energy is a considerable cost for commercial spaces because the bright lights typically burn for 10 hours per day and 6-7 days per week.

Limiting maintenance

– whether it is small retailers, product distribution centers, navigation lights, or large office buildings, you will need to deploy time and resources to fix header bulbs with shorter life spans.

Building for the future

– with the rise in LED lighting, which consists of electronic chips for light, businesses can now control their lighting displays and costs through wireless means.
At U.S. Electric, we make the process very easy and, in most cases, there will be no interruption to your business operations.
LED lighting products provide many benefits for commercial spaces. Below are some of the reasons why LED lighting is a sound investment:
Energy-efficient

 – compared to incandescent or halogen bulbs, an LED light fixture is much more economical. LED uses only 4-5 Watts for 450 lumens, while incandescent uses 40 Watts.

Environmentally friendly

 – there are no harmful components, like sulfur and mercury, used in the LED production process.

Longer life cycle

 – LED light bulbs typically last for 50,000 hours. Incandescent light bulbs only last for about 1,000 hours before needing replacement. In other words, LED lights last 50x longer!
No power-up time: LED lights do not take the time to warm up, which means you reap the benefits right away.
Excellent Services at Reasonable Prices
Our team's top priority is to ensure safety for everyone, from our customers and clients to our employees. Backed by reliable experience in the electrical industry, our expert electricians deliver commercial lighting solutions that are energy-efficient, optimally wired, and designed to provide transparent and cost-efficient results. We specialize in LED cockpit lights, linear shop lights, and exterior lighting products.
We go above and beyond to make sure our customers are happy. Over 50% of our electrical projects are from loyal customers and repeat business. Our team's professionalism, courtesy, and customer-focused attitude ensure that you receive the friendly care you deserve.
Better Lighting Solutions for a Better Business
Choosing LED lighting for your commercial space can result in cost savings since LED lights last much longer than regular ones. For instance, one 100-watt incandescent bulb may cost $3 less than an LED bulb, but you may go through two or three of those bulbs over 25,000 hours of use. In comparison, you will only need one LED bulb to provide you with the same amount of hours of use.
Also, since LED lights involve less energy consumption and give off less heat, they are less likely to start a fire.
Since LED lights mimic natural light, they have added benefits for your employees as well. Some of these benefits include:
Increased employee motivation and commitment
Improved concentration, energy, and alertness
Reduced glare and eye strain which can result in fewer headaches
Get a Quote on Interior Lighting Services!
The right commercial lighting system can make a difference in your employee productivity and customer experience. Let us take care of the project with ease and set you up for success.
We are so confident in our services that we offer a 100% satisfaction guarantee and warranty for electrical service. Our efficient and knowledgeable team speaks volumes about our ability to serve you.
Give us a call at 804-353-4928 or email us at info@us-electric.com to speak with a knowledgeable, professional today!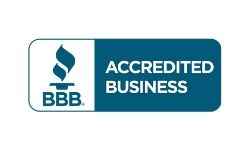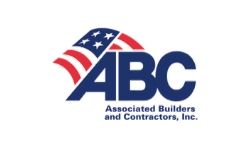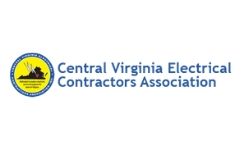 Speak With a Professional