Security Camera Installation
Richmond Security Camera Installation
If you own a home or business, it's wise to consider installing security cameras. No matter how safe you may feel in the Richmond area, crime can happen anywhere, and it's better to be prepared and prevent criminal activity where you can. 
A security camera serves two purposes on your property. First, it serves as a warning to would-be trespassers. Most people with wrongful intent will move along if they see a security system in place. Second, in the event of a break-in, a security cam can help you discover who perpetrated the crime. While up to 17% of people believe that a fake security camera is more effective than a real one, real cameras are always more effective.
If you've been considering security camera installation, there are a few questions you need to address before making a decision. You'll need to decide between indoor and outdoor installation and whether you want to do it yourself or go with a professional installation. On the technical side, you'll need to choose between wired, wireless, or wire-free and whether you want local or cloud storage. Read on to learn more about your options.
CCTV stands for "closed-circuit television." With CCTV, video cameras are placed at strategic locations to cover a particular area, and the transmissions are sent to a specific place. The video isn't broadcast openly, as with regular TV. Most CCTVs are now digital, and the image quality is much improved.
CCTV is essential because it provides complete coverage for your home or business. If criminal activity occurs, you can easily access the video to see exactly what happened. It can keep your family or employees safe, and if you own a business, it can also reduce the risk of insurance fraud.
CCTV works well as added security because it's a deterrent for thieves. Most thieves won't think of entering a building if they see CCTV cameras. Studies have shown that CCTV reduces crime by 24-28% in public spaces.
Why Opt for CCTV Installation?
There are many reasons to opt for CCTV installation over a basic security system. CCTV offers non-stop home or business monitoring. Your system is always on, whether you're home or not. And if you're not in the safest location, you can use CCTV to check for people outside before leaving. You'll have peace of mind knowing that you're safe.
In the event that you're the victim of a theft, you'll have substantial evidence to help the police capture the culprit and maybe even get your items or money returned. If you own a business, your CCTV can also help you monitor suspicious employee activity and encourage your employees to follow company policies.
Wired, Wireless, or Wire-free?
For a wired system, all cameras and receivers are connected through cables. A wired system is ideal for larger areas that need the most reliable service.
A wireless system is a similar setup to a wired system, except the signal itself, is transmitted wirelessly. These systems are best for homeowners and offer an easier installation.
Wire-free systems are versatile and rely solely on wifi to transmit video. Since they're battery-operated, there's no need to worry about losing service if your power source goes down.
6 Best Places to Install Your Security Cameras
Before installing security cameras in your home or business, consider where you should put them so they'll be the most useful. Below are six of the best places to install cameras inside and outside.
Indoors:
Cameras can mount to walls indoors and offer motion-detection capabilities to let you know if someone is inside. Usually used in commercial buildings, indoor cameras help keep both the employees and merchandise safe.
Common Areas
Common areas are a good location, as someone would likely have to pass through this area to get to other parts of the house or business.
Main Hallway or Stairway
As with common areas, main halls and stairs get lots of traffic. Most people have to use these walkways to get from one place to another.
Outdoors:
This location is popular for both domestic and commercial buildings. You can install outdoor security cameras on overhangs and near doors and windows.
Back & Side Doors
Cameras on all doors can ward off any trespassers and let you know if you have visitors.
Garage and/or Driveway
If your house is far off the road, a camera on your driveway can let you know if someone is entering.
Yard (Front and/or Back Porch)
Many criminals may use your front or back yard to gain entry onto your property, so a security camera on the front and back porch can help to catch them.
If you still have some questions about security cameras, we have the answers for you!
Should My Security Cameras Be Professionally Installed?
Unless you're a technically-inclined person, you should have your security camera systems professionally installed. The installation process can be complicated, and if you want it done correctly, it's best handled by a professional.
What Are the Options for Storage? Should I Go for Local or Cloud?
Local footage is stored on the security system in your home or business, while cloud footage is stored online in the cloud. There are pros and cons to both. Local footage is secure, but if something happens to your system, it can be lost. Cloud footage may not be as secure, but you'll never lose access to it.
Considering Security Camera Installation? Call U.S. Electric Today!
If you're ready to install security cameras in your home or business, U.S. Electric ensures a safe and secured electrical wiring network to keep your property protected. Our technicians are trained and highly experienced, and we guarantee quality work. We offer competitive, affordable rates for all of your installation needs. Call now to see what we can do for you!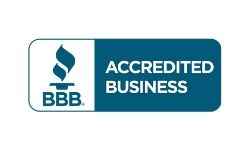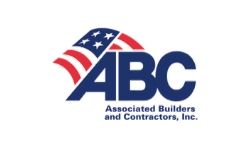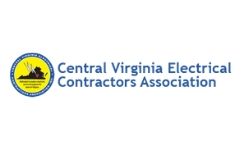 Speak With a Professional