Outlet & Circuit Repair & Installation
Repairing & Installing Outlets & Circuits
Do you have a dead outlet, circuit, or any other electrical problem in your home? We strongly advise you to leave the job to an experienced electrician. Troubleshooting circuits and outlets can be dangerous and may lead to electrocution so it's always better to call a professional, like U.S. Electric, that guarantees all work.
We offer professional commercial and residential electrical solutions throughout Richmond, Virginia and the surrounding areas. We have more than 30 years of experience in the industry and we've trained well over 100 electricians through our apprenticeship program. Rest assured that we can take care of any electrical need you have, especially outlets and circuits.
Give us a call now for quick response times, guaranteed quality work, and a fast quote!
Replacing Or Installing New Appliances
Upgrading your appliances? You'll want to check if your new appliances are compatible with your current writing. Oftentimes, especially in older houses, they're not. That being said, this is something we deal with every day and we can install new outlets for your new appliances so you won't have any problems with them not working properly.
Signs That You Need An Outlet Repair Or Replacement
Signs of Bad Outlet Wiring:
Dark patches near the outlet
You smell something burning near an outlet
The plug falls out easily
Melting outlet parts
Buzzing or humming noises coming from the outlet
Electrical Circuit Overload 
What is it?
In short, a circuit overload is when your circuit shuts off because too much power is flowing through it. This can happen when you have too many items plugged into an outlet and it's there as a safety mechanism to prevent fires. 
If you've ever had to walk out to your circuit box and flip a switch, this is what caused it. Without this safety precaution in place, the wires/sockets would overheat and either melt or cause a fire.
How to prevent it?
Overloaded electrical circuits can damage appliances, cause power outages, or even start a fire. To prevent these problems, inspect your wiring or have a professional inspect the wiring and circuits for you. A professional can make sure that the insulator has no cracks, there are no exposed wires, and make sure things are running smoothly in general. As always, if you're not comfortable working with electricity, our team can do all the work for you. Give us a call now for a quote.
You May Need A Circuit Upgrade If
You're using multiple power strips and extension cords
You need additional electrical support for a security system
You need to install an emergency generator
You're planning to add on accent or specialty light fixtures
You simply need more electrical outlets for your stuff
You are preparing for a new home entertainment center
You need additional outlets for your home office equipment
You're planning to install a cable or satellite TV in your bedroom
You want a more functional garage or workshop
You want to install a solar-powered water heater, solar panel, or electric vehicle charging station
Got An Outlet or Circuit Problem? Call Us!
We understand the urgency of dealing with electrical problems and there's no need for you to wait until the next morning for a solution. U.S. Electric offers reliable 24/7 emergency electrical services. Our team can address your electrical problems even in the middle of the night. Call us now for a free quote or to schedule a service. We offer a 100% satisfaction guarantee and warranty for our electrical services.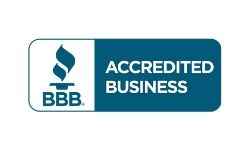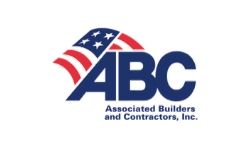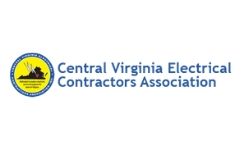 Speak With a Professional