Industrial Electrical Services In Richmond
Expert Industrial Electrical Services
We're U.S. Electric, a team of professional, licensed, and insured electricians with decades of experience, the latest technology, and unparalleled guarantees. Whether you're looking for simple and efficient lighting repairs or help with design and maintenance for complex electrical installations, we handle it all and back it with our 100% service satisfaction guarantee.
U.S. Electric: Industrial Services You Can Depend On!
When you hire U.S. Electric, you're getting highly-skilled, professionally licensed journeyman electricians who provide the best service in Richmond. We proudly offer reliable and enterprise-level industrial electrical services, complete with top-notch customer service.
Don't waste your time with amateurs who are going to miswire things and shut down the whole building. Save time and money with guaranteed work from some of the most skilled electricians in Richmond, Virginia.
A Few Of The Industrial Services We Can Help with:
Commercial and industrial construction for electrical systems
Comprehensive preventative maintenance services
Full designs and builds for electrical systems
Grounding checks
High-voltage wiring
Installing, upgrading, retrofitting, and repairing systems for your projects
Power audits
Troubleshooting electrical systems
Need services that aren't on the list? Give us a call today anyway! We're just as capable for niche projects and rarer needs, and we'll make sure it gets done right the first time.
Ambient electrical noise is interference that certain strong signals or energy fields can create in electrical systems. In industrial environments, this can cause problems like preventing devices from receiving as much power as they should. Fortunately, we know how to detect and compensate for problems like these.
If you're noticing any electrical noise, including literal noise as a side-effect, there's probably something wrong with your systems. Give us a call and our team of electricians will assess the situation and find out what's going on.
Industrial Electrical Grounding
Can you imagine an entire industrial installation going offline because electricians didn't ground things correctly? That's the kind of thing you don't want from a contractor, but even after the electrician leaves, regular use of industrial systems could eventually create dangerous faults in electrical circuits.
Our experienced, licensed personnel offer a wide range of services, so whether you're currently getting a warning for maintenance or not, we can provide any assistance with service and support for your electrical systems, including comprehensive grounding and safety audits.
U.S. Electric – Your Total Electrical Solutions Provider
As your electrical service provider in the Richmond area, we offer guaranteed work alongside experts who have the tools, experience, and talent to help you right away. Contact our service department today to schedule an appointment or get a quote for truly top-notch work.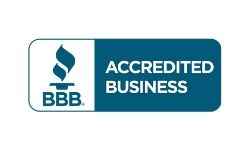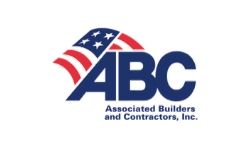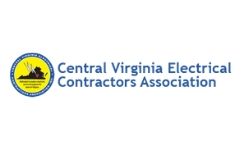 Speak With a Professional