Commercial Electrical Remodeling In Richmond
Expert Commercial Electrical Remodeling
Are you looking for a reliable electrician to help remodel your commercial building? If so, consider working with our skilled team of electricians at U.S. Electric. Our expert licensed electricians will complete your projects on time and give you the results you need for your remodel project. 
At U.S. Electric, our Master Electricians deliver the best possible service for your remodeling project, regardless of size. Our certified electricians remodel office buildings, commercial spaces, and more, and we're happy to work one-on-one with you to come up with a design that meets your needs. 
Why should you hire an expert commercial electrician for your remodeling project? Well, hiring an expert business like U.S. Electric is the only way to ensure you'll get exactly what you want and need. Not only do we guarantee our upgrades and services with a 100% satisfaction guarantee, but our electricians are fully licensed and insured, too, for your peace of mind. 
Partner with the best team of electricians in Virginia for your next electrical remodel. Call or contact us for an electrical upgrade quote today to get started!
Brighten Up Your Space With Commercial Remodeling
Did you know that lighting can account for up to 30% of your energy consumption in your commercial business? However, with new techniques, panel upgrades, and modern lighting, not only can you reduce that cost, but you can also lighten your space, boost your employees' morale, and improve your business's image.
Moving is always an option, of course, but it can be costly in addition to a big time-waster, and in your commercial business, time is money. Not only that but if you move too far away, you may need to rebuild your client base, which will cost you even more time and money!
U.S. Electric Commercial Electrical Remodeling Services
At U.S. Electric, we don't just offer commercial electric remodeling services rewiring your building. We also specialize in electrical safety inspections and electrical updates such as major panel upgrades in addition to wiring/rewiring.
Our rewiring and electrical updates are great for improving the function and efficiency of old and new buildings alike. Before you begin any renovations, though, consider our inspection services for determining the state of your commercial building's electrical systems. Our inspections will determine whether or not your wiring is safe and what upgrades you might benefit from. 
If your current building has strange electrical issues, such as blackouts, brownouts, flickering lights, or any other suspicious activity, give us a call right away. Not only will fixing these issues improve your image and efficiency, but it's also crucial for safety reasons. 
Issues such as those we mentioned above can indicate many problems, such as insufficient power and outdated wiring. However, just as many problems could be hiding in your commercial building's walls without any outward signs. A commercial electrical remodel from U.S. Electric will fix both the obvious and the hidden issues that may be plaguing your business.
Installing and updating lighting and fixtures 
Installing generators so you never lose power to key systems 
Upgrades on electrical panels for new appliances, security systems, and more
Server room and IT wiring 
New installation wiring
Why should you hire U.S. Electric? After all, there are plenty of electrical companies that serve the Richmond area, but we genuinely believe that only our expert staff will give you long-lasting, superior results. Some of the best reasons to hire us include:
Customized services to suit your needs and budget
Owned and operated by a Master Electrician with over 30 years of industry experience
Licensed, insured, and highly-experienced electricians
Prompt, dependable, and guaranteed work
100% Satisfaction Guarantee
Give us a call now for a quote!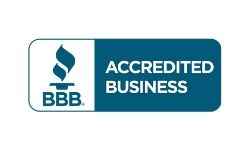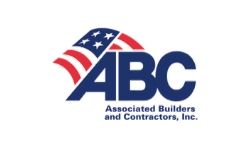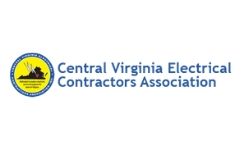 Speak With a Professional