Commercial LED Lighting In Richmond, VA
LED lighting is increasingly replacing many traditional light bulbs and fixtures, especially in the commercial setting. The reason is LED lighting can save your business money and is also more environmentally friendly. 
Whether you're looking to lighten your carbon footprint or change to a longer-lasting lighting system, U.S. Electric provides solutions and hands-on services to help you make the best choice. 
If you're looking to make the switch, here's what you should know about LED lighting.
Commercial LED Lighting Solutions
U.S. Electric makes switching to LED lights easy as we offer a wide array of lighting solutions, specifically for commercial projects.
Formally known as light-emitting diodes, LEDs were originally used in handheld calculators before advancing into the technology that it is today.
There are several advantages of choosing LED over traditional lighting. Unlike fluorescent light bulbs, LEDs are mercury-free and safer than some alternatives, especially if they break.
Switching from fluorescent/incandescent to LED tube lighting or another variety of bulb reduces the amount of electronic waste, usage, and maintenance and can lower your utility bills. LED bulbs also last about 10-20 times longer, cutting down on workforce and labor used since they require less maintenance.
Our experienced and reputable electricians can help you with your commercial lighting today. Give us a call now to get started.
Why Choose Professional LED Lighting?
When investing in commercial LED lighting fixtures, proper mounting is essential. A professionally licensed electrician will make sure your project is completed on time and within budget.
A professional Richmond electrical company knows how to make your commercial building or warehouse stand apart from other businesses. The installer will also work with you to create a unique design based on the property's layout and architecture.
Some benefits of LED lighting design include:
Cost savings
Energy efficiency 
Produces less heat
Does not need time to warm up
Provides ample lighting for parking lots
Team up with U.S. Electric for a comprehensive lighting solution to help address your lighting needs.
How to Choose the Best Commercial LED Lighting for Business
Choosing the right commercial LED lighting starts with the style and ambiance you want to achieve.
Color Brightness or Dimness
It is necessary to pick LED lights in a commercial setting that have the right balance of brightness.
Wattage measures how much energy the light uses, while lumens measures a lightbulb's brightness. The difference between LED and fluorescent lighting is that LEDs use a lot less energy to illuminate.
Direct or Indirect Lighting
Before selecting your light fixture, decide what the point of the light will be. Are you trying to illuminate a whole space from the ceiling or just a specific object? The difference between using direct and indirect lighting can make or break your showroom. 
Direct lighting illuminates specific objects such as a spotlight, reading lamp, and under the cabinet lighting. Since this type of lighting can help with daily activities, it acts as task lighting and may benefit from a dimmer.
Indirect light, or ambient lighting, illuminates a vast area with an even distribution of light. Like sunlight coming through a window, indirect light usually bathes the room in a soft, even glow.
Color Temperature 
Color temperature is measured in Kelvin and affects the light's appearance. Usually (but not always), the more lumens an LED light contains, the brighter the light will be.
Below is an easy way to help you choose the right color temperature:
5100k and higher: full spectrum
3600k-5000k: cool white/natural daylight 
2000K-3500K: warm/soft white
Better Lighting Solutions for a Better Business
Choosing LED lighting for your commercial space can result in cost savings since LED lights last much longer than regular ones. For instance, one 100-watt incandescent bulb may cost $3 less than an LED bulb, but you may go through two or three of those bulbs over 25,000 hours of use. In comparison, you will only need one LED bulb to provide you with the same amount of hours of use.
Also, since LED lights involve less energy consumption and give off less heat, they are less likely to start a fire.
Since LED lights mimic natural light, they have added benefits for your employees as well. Some of these benefits include:
Increased employee motivation and commitment
Improved concentration, energy, and alertness
Reduced glare and eye strain which can result in fewer headaches
Need Assistance for your Commercial LED Lighting? Call Us Anytime!
With 30 years of electrical experience in Richmond, our electricians can take on tasks of all sizes. Whether you want to start a project entirely from scratch or are looking to renovate, your Richmond electricians at U.S. Electric can help you find the best setup for your lighting needs!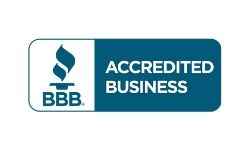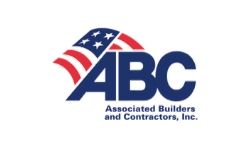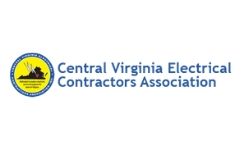 Speak With a Professional