Outdoor Lighting In Richmond, VA
Outdoor lighting is often overlooked when running your business, but it can enhance your business for not only employees but customers as well. Hiring the U.S. Electric professionals is the right way to go when you're ready to install outdoor lighting.
Professional Outdoor Lighting Services
Why should every business install outdoor lighting? More importantly, why should yours? Because outdoor lighting is one of those things that helps any company look more professional and prosperous. It is, therefore, essential to choose how your business's outdoor lighting is installed. Outdoor lighting should make your customers and employees feel safe walking around your business at night. 
U.S. Electric offers various bulb colors and lighting products to ensure that your lighting needs get met. With U.S. Electric, the personality of your business shines through all smart bulbs, every outdoor LED, every ray of accent lighting, and every power outlet that lights up your business at night.
U.S. Electric Outdoor Lighting Fixture Solutions
Outdoor lighting gives character to your property. It invites people in, and it makes them feel welcomed. To do that as effectively as possible, you will need to understand the full scope of options available to you as a property and business owner. Outdoor lighting can be strictly practical, but it can also be an art form in its own right.
The first thing to consider is what spaces around your business need to be lit in the first place. You may want custom outdoor lighting designs with outdoor LED lighting around the entrance to your business to draw people in. You will also want accent lighting leading up to the entrance for the same reason.
Next, there are the practical concerns, such as making sure the proper light fixtures shine around emergency exits and parking lots. While less of an art form, these outdoor lights have more to do with keeping your customers feeling safe. Similarly, make sure that any signs are well-lit along with walkways. 
The reason for outdoor light fixtures in all of these cases is to ensure that customers see your business and know how to get in and out of it safely. The placement of power outlets is equally important to safety and highlights the importance of finding an electrical company that you can trust with the installation of your outdoor lighting.
U.S. Electric has specialists on hand to assist you and make sure that your property shines in all the right ways. Talk to our experts at any time to get a full consultation on how to light your property as safely and effectively as possible.
Partner With Richmond's Best Outdoor Lighting Experts
Hiring the right experts is just as important as having the right vision for your property overall. Experts construct outdoor lighting designs with an eye towards both safety and attracting customers. This can be anything from planning out the power supply lines to choosing the specific incandescent bulbs or colored bulbs used in your outdoor lighting fixtures.
Experts can also recommend improvements on existing outdoor lighting, such as suggesting their bulb upgrade pick or a smart bulb upgrade. In any case, their knowledge on the topic can mean the difference between a disjointed and average outdoor lighting plan and something you can truly be proud of.
U.S. Electric offers professional and up-to-code services wherever you are. Our professionals are licensed and knowledgeable about lighting. So give us a call and take your outdoor lighting to the next level!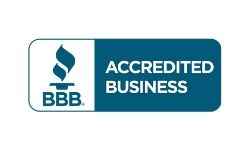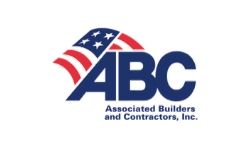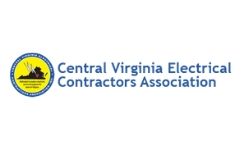 Speak With a Professional