Richmond Emergency Lighting Installation
If you're looking to install emergency lights at your business, U.S. Electric offers more than 30 years of experience providing stellar electrical services. It's crucial for emergency lighting to be reliable in a crisis, and our team of skilled and experienced electricians will provide quick and reliable installation services at an affordable price.
Reliable Emergency Lighting Installation Services
In the event of a crisis or when the main lighting system goes out, emergency lighting provides enough power to illuminate a building's exit signs so occupants can safely leave the building. It can prevent panic and allow people to see where they need to go.
Emergency lighting in a building must be installed properly by a professional to ensure its functionality during an emergency. Emergency lighting must be easy to see and provide bright light for an abundant amount of time. With U.S. Electric emergency lighting services, you get fixtures that meet your needs and comply with all state and federal regulations.
Need professional guidance? Contact us today for a quote!
Why Is Emergency Lighting Readiness Necessary?
Emergency lighting readiness is crucial to providing a safe environment. The building must have emergency lighting to meet the OSHA and Life Safety Code requirements. It is an ongoing responsibility for building managers to make sure the lights work and are regularly tested. 
Since you may not face power outages often, it is essential to check your emergency lighting annually to remain prepared for an unpredictable crisis or power outage. There are several benefits of annual emergency lighting inspections. It guarantees your emergency lights will work during a crisis and allow for safe evacuation of the building. It can also reduce costs from injury claims and minimize the system's downtime.
U.S. Electric Emergency Lighting Solutions: System & Battery Designs
There are two main types of emergency lighting: maintained systems and non-maintained systems. 
Maintained emergency lighting systems are everyday lights that stay on as main lights, both during everyday use and during a power outage. They can usually be switched on and off and have a backup battery output used only for emergencies. 
Non-maintained emergency lighting systems turn on only when the usual power supply goes out. They have battery backups that turn on the lights despite an interruption of the main electricity supply.
Emergency Lighting Requirements
In compliance with the National Fire Protection Agency (NFPA) and International Building Code (IBC) exit and emergency lighting guidelines, the following mandates are applied:
Emergency lighting must illuminate aisles and unenclosed stairways, hallways and exit passageways, exterior landings, and exit discharges.
Emergency lighting must appear in electrical rooms, fire command centers, fire pump rooms, and generator rooms.
Emergency lighting must remain active for at least 90 minutes.
Exit lighting must remain operational whenever a building is occupied.
Exit lighting must appear in all occupancies, dwelling units, residential occupancies, and aisles in assembly occupancies.
Emergency lighting must be powered by the building's main electric supply, with an available emergency power supply consisting of storage batteries, an on-site generator, or unit equipment should the original power supply fail.
Exit path lighting must be illuminated at a minimum level of 0.1 fc and an average level of 1 fc.
Why Hire Us For Your Emergency Lighting Needs
With more than 30 years of experience, our team of licensed professional electricians in Richmond is capable of handling any project. When installing emergency lighting for your business, call the expert electricians from U.S. Electric for a fail-safe lighting system in times of need.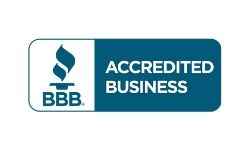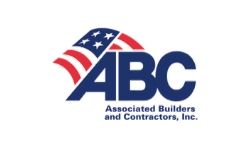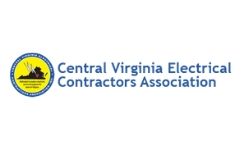 Speak With a Professional