Fire Alarm Maintenance & Monitoring
Monitoring & Maintaining Your Richmond Fire Alarm Systems 
Nobody wants their business to go up in flames. But if you don't have or aren't maintaining a reliable fire alarm system, you're at risk. You need a reliable fire alarm that's monitored and maintained to ensure your building is protected at all times.
Fire alarms that are monitored and maintained protect you 24/7 and give you peace of mind. In the event that there's ever a fire, your system will extinguish the flames and alert the proper authorities.  A functional fire alarm system also protects your tenants and is required by law.
At U.S. Electric, we work on all major commercial fire alarm systems and can provide installation, monitoring, and maintenance that's affordable. We serve clients throughout Richmond, Virginia, and the surrounding areas. Let us help you protect your commercial space with dependable early warning systems. Give us a call today for a quote.
Why Should My Fire Alarm Monitored?
Fire alarm systems alert the building's occupants when it's time to evacuate. However, basic fire alarms don't immediately notify the fire department. So it's not enough to guarantee the security and safety of your space.
With a monitored alarm, you're significantly decreasing the response time and potentially saving your building or business. 
When monitored alarms get triggered, it sends a signal through your 3G/4G phone network or landline and gets transferred to a dedicated monitoring center. This center will contact the person in charge of your property and the fire department. The time from alarm sounding to the fire department responding is substantially reduced which can help save your building. 
Monitored alarms use various methods to quickly detect fire-related threats—alerting the dispatch operators to respond to your emergency quickly. They can even allow you to incorporate auxiliary power as a back-up. This means that dual-path monitoring (3G/4G) can be functional even during a power failure. Let the experts at U.S. Electric help you protect your business and occupants. Give us a call for a quote today. 
Our electricians can help you with all types of fire alarms including: 
Conventional
This is the best option if you have smaller structures. This alarm system uses circuits linked to sensors wired in parallel. And every device is connected to the control panel with its own wire.
Wireless
This type of fire alarm system provides a cost-effective, easy solution for protecting remote or vacant buildings. It is battery operated and quick to install. Furthermore, it's got a completely wire-free connection from the control panel to other devices.
Analogue
With little cabling required, the analog fire alarm system provides great flexibility. This is better for big buildings since they are more expensive and complex compared to the previous two. This system has detectors that locate the fire's exact whereabouts. It also has a self-monitoring function that reports any indication of contamination or faulty status.
Regular fire alarm maintenance is essential for any business to ensure it's always working properly. If you need fire alarm installation, repair, or regularly scheduled maintenance give us a call today. 
With us, you get the best Richmond Electricians and guaranteed work. If you own a business and you don't have a dependable fire alarm system, your system isn't monitored, or it needs repair, don't hesitate to give us a call right away.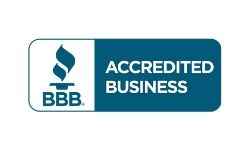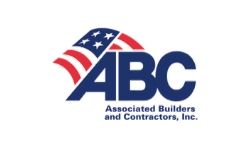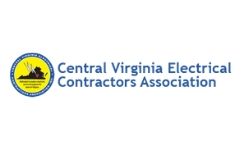 Speak With a Professional