More cell phones, tablets, and other USB mobile devices seem to accumulate in our homes with every passing year. It's a hassle to have different adapters for every device and search the house whenever you need a charge. And don't forget the hassle of finding an electrical outlet not already occupied by other plugs.
There are a lot of benefits to installing USB outlets. Luckily, it's easy for Richmond, Virginia homeowners to get USB outlets installed. An expert electrician can install USB outlets no matter what kind of wiring you have.
What is a USB Outlet?
A USB outlet is where you can plug in all your USB devices to charge. Instead of worrying about finding adapters, just plug the charger directly into one of your USB outlets. USB Combo Outlets include two electrical outlets with USB ports.
Best of all, USB wall outlets won't increase your electricity bills. Because they are so energy-efficient and convenient, they are a smart electrical project to consider for your home.
Benefits of USB Outlets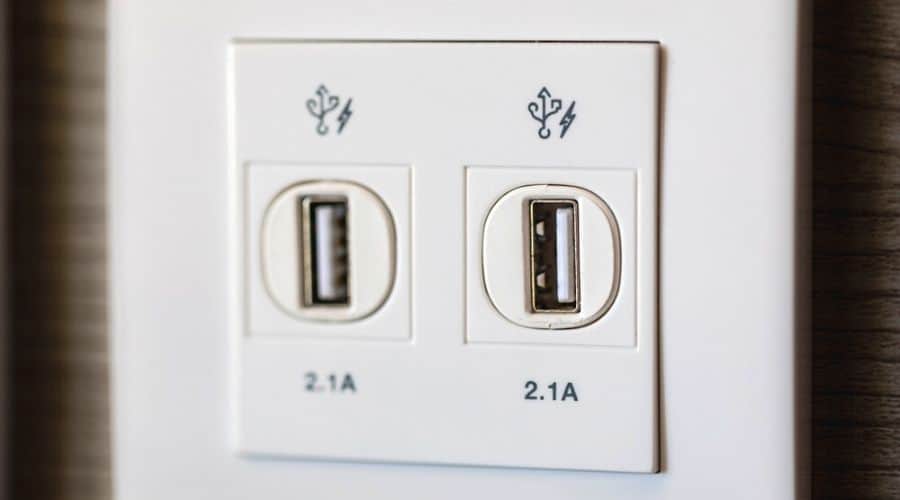 There are many benefits to getting USB outlets installed throughout your home.
Better Functionality and Convenience
One of the biggest benefits of USB outlets is how easy it is to charge all of your electronics at once. We know how important USB-charged devices are in our lives today. Having USB outlets in your house will make life easier.
When planning where to put the USB outlets in your home, consider where they are most convenient. Popular locations include the kitchen and anywhere you charge your phones and tablets.
Clutter-Free Charging Stations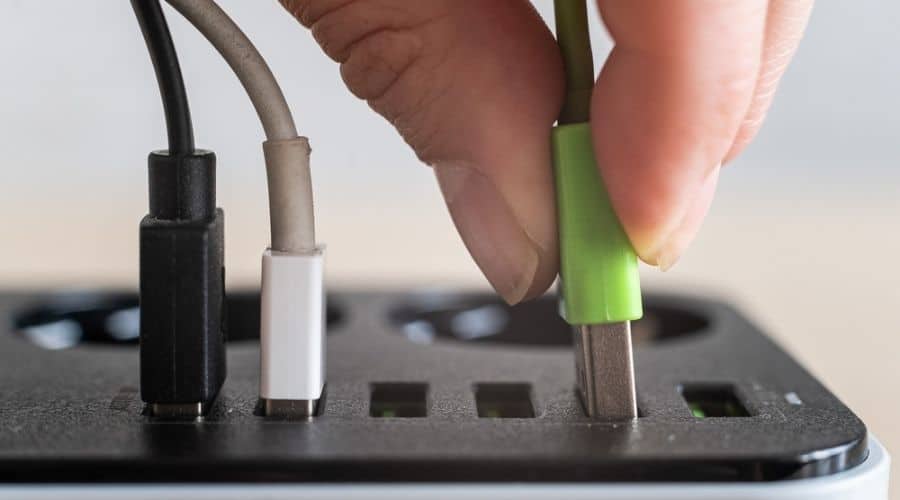 USB outlets cut the clutter because you don't need adapters. Each USB outlet can charge one or two USB-powered devices at once. You won't need power strips. Another benefit of USB outlets is saving your three-prong outlets for non-USB electronics.
Ditch the Bulky Adapters
As mentioned earlier, you won't need adapters to charge your USB devices when you have USB outlets. You won't have to search for the adapters you need whenever you have to charge a device. All you need is the cord or cable.
A notorious issue with large adapters is how they take up so much room in the outlet, covering the other receptacles. Sometimes it means you cannot plug anything else into that outlet at the same time. You won't have to deal with this if you have USB outlets.
Energy Efficiency
USB outlets are energy efficient because they use zero standby power. It only uses power when you have something plugged into it. If your device finishes charging and it's turned off, but you forgot to unplug it, it won't consume any additional energy.
Faster Charging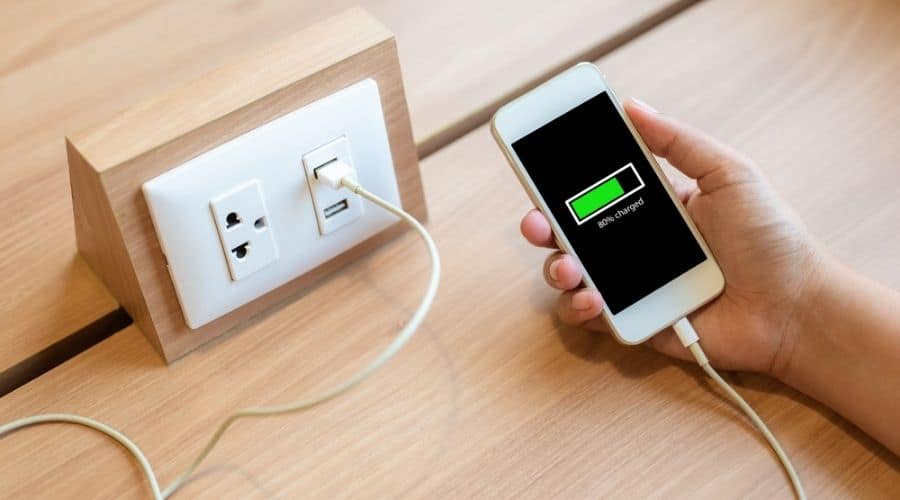 Since USB outlets deliver the right amount of current for their purpose, they charge your devices more efficiently. Most USB outlets include smart chips that detect your device's best charging amperage. They adjust their current output to create the fastest charging time. Your devices can charge as much as 40 percent faster when you plug them into a USB wall outlet.
Improved Safety
Did you know one of the most common causes of electrical fire is overloading sockets? You can drastically cut down the chances of overloaded outlets by installing USB outlets in your house.
Sturdy and Quality Materials
Portable USB chargers break easily and aren't reliable. Chances are you will have to replace them more than once. By contrast, when you have USB wall ports, you enjoy the benefit of durability. Manufacturers use high-quality materials that make USB outlets last.
Professional Outlet Installation
Based in Richmond, U.S. Electric is Virginia's top choice for USB outlet installation. With more than 30 years of experience and a master electrician owner, U.S. Electric provides a 100% satisfaction guarantee on all services. 
U.S. Electric has been providing professional electrical services for more than three decades. We can help you with any electrical project, including:
USB and USB Combo Outlets
GFCI Outlets
Surge Suppression Outlets
Smart Outlets
No matter what kind of electrical service you need, U.S. Electric is here for you. Call us today for a free quote!