Upgrading your property with motion sensor lights is a smart move. These lights can alert you if an intruder approaches your home, and they're a convenient addition for parking at night.
If you're running into problems with motion sensor lights that don't turn on, there are a few steps you can take. Read on for some helpful advice from our expert electricians.
How Do Motion Sensor Lights Work?
Motion sensor lights use sensors to detect movement. The lights come on when the sensors detect a person or object moving.
The motion sensors used to detect movement can vary from product to product. While some motion sensor lights rely on active infrared sensors, others use passive infrared or PIR sensors. Your light fixture might also use photoelectric sensors or microwave technology, but infrared radiation is more common.
There are several benefits to installing outdoor motion sensors on your property:
Occupancy sensors can keep you safe at night. These lights will detect your presence and automatically emit light if you're parking or walking outside.
Motion sensor lights are energy efficient because they shut off automatically. You can use up to 75% less energy compared to traditional lights.
While motion sensor lights aren't as bright as floodlights at 12 to 100 lumens instead of 700 to 1,300 lumens, they can still work as an effective deterrent against intruders.
What's the Problem?
Issues can stem from a few different things:
The sensors can go bad, and movement detection will no longer work.
The bulbs might stop working and no longer emit light even though the device works properly.
Electrical issues, such as a damaged power cord or faulty battery from solar motion lights, can prevent the device from working correctly.
Issues like power surges and power outages can also cause a motion detector light to stop working.
If you're running into problems with your motion light fixture, turning the device on and off again is one of the first things you can try to reset the lights. If this doesn't work, your best option is to give us a call and have one of our professional electricians troubleshoot the problem.
How to Troubleshoot a Motion Sensor Light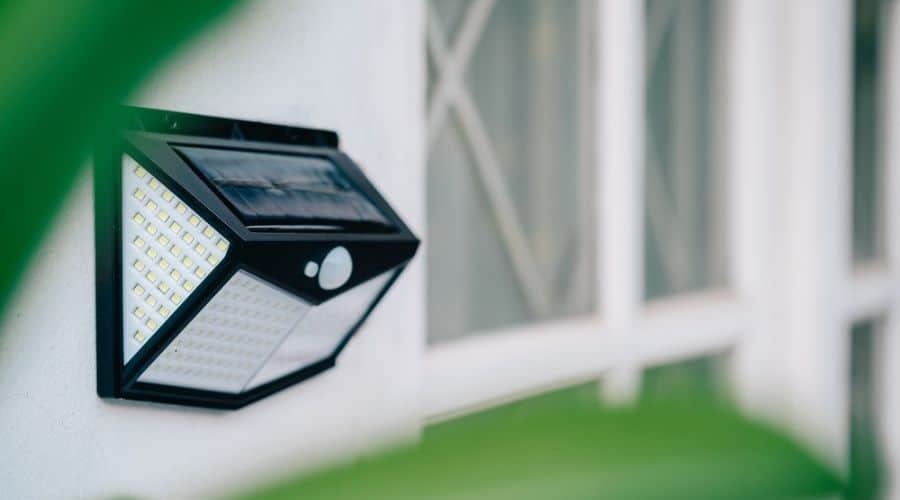 The following steps will help you troubleshoot your vacancy sensors.
Check the Sensor
Are there objects blocking the sensor? Check the sensor's surface and wipe it with a clean cloth to remove dirt and debris.
Replace the Light Bulbs
While LED lights can last longer than other types of bulbs, a power surge or defective circuit can still cause them to stop working. The bulb may wear out over time or sustain damage if an object falls on the light. Check the light bulbs and replace them if needed.
Adjust the Settings
Check your owner's manual to see if you can adjust the sensitivity setting of your motion lights or adjust the detector mode. If the setting is too low, the sensors might fail to respond to slight movements.
You can also try adjusting the duration settings. A light that glows for a few seconds might not be beneficial, and a light that stays on for several minutes can go through its battery quickly if you're using solar-powered motion lights.
If you can, expand the range setting to improve the efficiency of your outdoor security lights.
U.S. Electric: Dependable Expert Electricians
If your lights are still not working after cleaning the sensor, checking the light bulbs, and adjusting the settings, give us a call.Our expert electricians at U.S. Electric will be able to find and address the root cause of the issue. Give us a call now to get your motion sensor lights working again!