Are facing outlet issues and aren't sure where to start? It may be your GFCI. Here's why your GFCI outlet won't reset, more about what a GFCI outlet is, and what the reasons may be for a faulty outlet.
What Is a GFCI Outlet?
GFCI stands for ground-fault circuit interrupters. GFCI outlets protect people from being electrocuted in their homes. The National Electrical Code requires GFCI outlets to be in every home. It is important to remember that these outlets only protect people from being electrocuted. They do not protect circuits and appliances.
Signs That Your GFCI Outlet Won't Reset
If you have a GFCI outlet that is not resetting, reach out to a professional to fix it. However, before calling the electrician, confirm that it is a matter of your GFCI not resetting, and not another issue.
Here are a few ways you can confirm that your GFCI outlet is not resetting: 
Check if other outlets in the room are working
Try toggling the test and reset buttons
Use a circuit tester to see if power is moving through the outlet
Use a hair dryer plugged into another outlet to remove any moisture from the faulty outlet
Look for any tripped breakers
Check for bad electrical connections in the wiring
Toggling the reset and test buttons will help you figure out if your outlet is not resetting. If it is not working, the reset will not stay in when you push it.
Reasons Why Your GFCI Outlet Won't Reset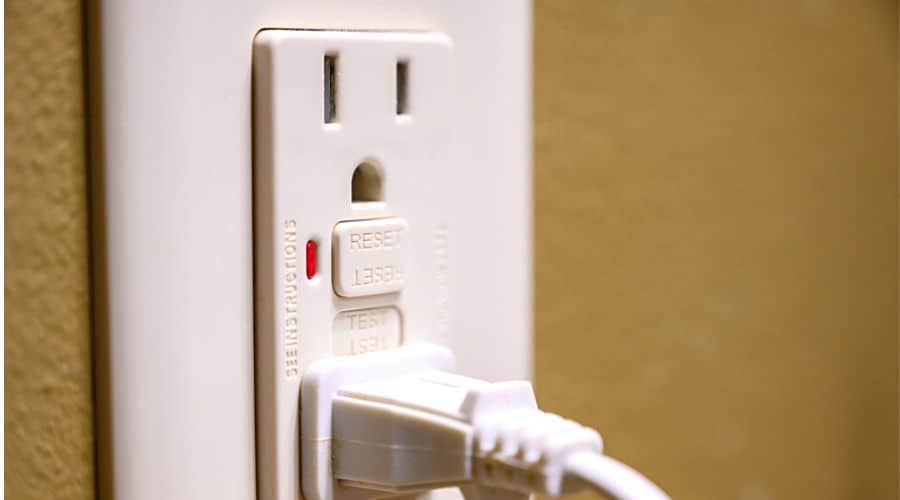 There are a few potential reasons your outlet will not reset. The outlet may have dust or moisture inside, you have a bad electrical connection, or there is an improper connection. If there is no power supply to the outlet, your GFCI will not reset.
While 99% of outlets not resetting are due to ground faults and wrong connection problems, GFCI outlets can still go bad.
Why Your GFCI Outlet Won't Reset
There are a few reasons it will not reset, including a faulty GFCI, an improper connection, a circuit breaker has turned the power off, or a power supply is absent from the receptacle.
Other Potential Reasons Why a GFCI Outlet Won't Reset
It may be that the brand or design has quirks that prevent your GFCI outlet from working properly, you might have an overprotection complication, or there could be outlets downstream of the GFCI that have issues.
Many older homes do not have GFCI outlets or have GFCI outlets that were implemented later on as an update. In these cases, old outlets were likely replaced with 15 amp GFCI outlets. These outlets could be faulty or are poorly designed and do not fit into the home. 
Got a GFCI That Won't Reset? Call an Electrician!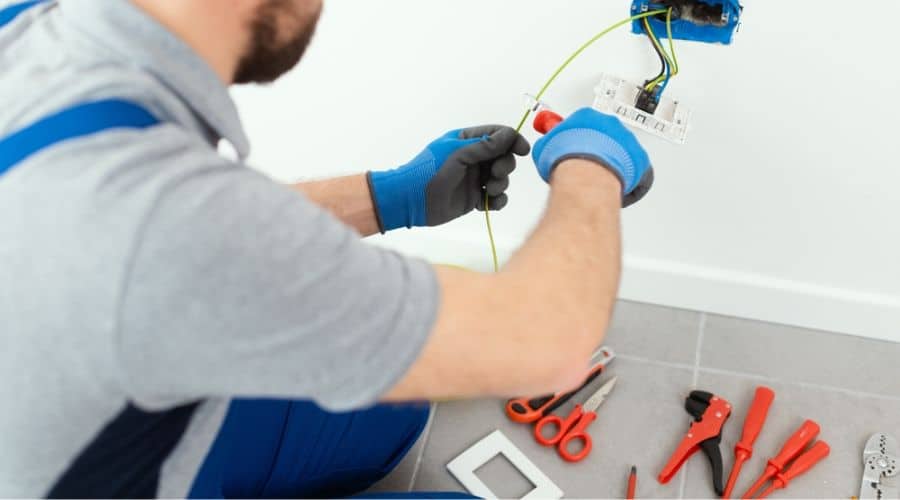 If you have completed troubleshooting and confirmed that your GFCI is not resetting, the next step is to call the licensed electricians from US Electric to help! The professionals at US Electric can inspect and test your GFCI outlet and can also handle replacement or upgrades to your outlets. 
For over 30 years, many customers have entrusted US Electric to keep their homes and businesses safe with properly installed and functioning GFCI outlets. Call now for a free quote!