Owning a home generator can give you safety and security during harsh weather. It's a nightmare if your generator runs out at these crucial times. Even worse, the things that cause it to malfunction, such as a broken fuel line or spark plug, can be safety hazards. Make sure to get regular maintenance on your generator. That way, it always works the way you need it to.
Read the Owner's Manual
Maintenance should begin with understanding the equipment. The best way to learn about your home generator is to read its owner's manual.
The manual has information that will help keep your generator running for years. It also has information regarding replacement parts, oil levels, and fuel.
Be Mindful of the Wattage Ratings
When investing in a power generator, you'll want to figure out the starting wattage of your home. Purchase a generator that exceeds the combined wattage of all appliances in your home. That way, you'll know it provides enough power to suit your needs.
Monitor the Weekly Cycle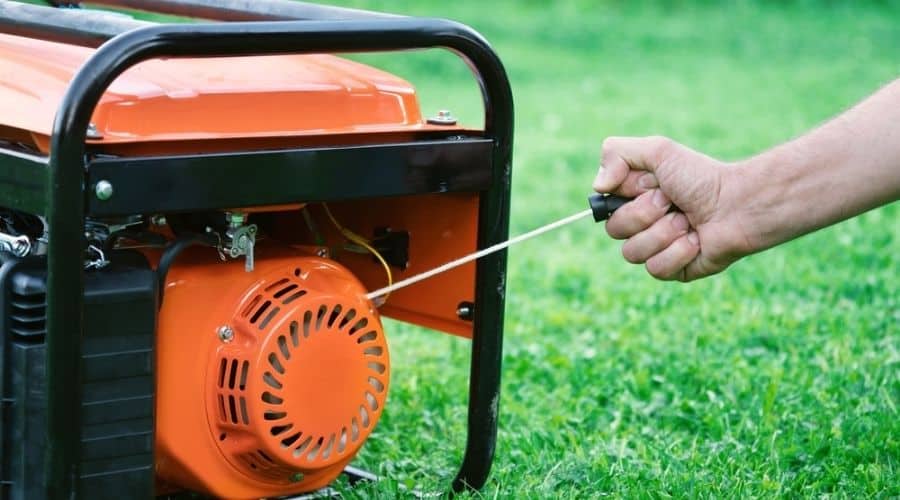 Once a generator is installed, run a test cycle once a week for about 20 minutes. Some generators are programmed to do this automatically. This cycle is crucial because it helps identify problems with your generator.
Always Let the Engine Cool Down Before Fuel Draining or Refilling
When you refuel your generator, you'll need to shut it down and let it cool off before fueling. Pouring gas into a hot engine is a fire hazard to avoid.
Do Not Forget to Check the Fuel Lines
Damaged fuel lines can cause dangerous malfunctions and make the generator start improperly or shut off on its own. Clogged lines could also cause smoke and fires.
Do a Monthly Inspection
Perform a monthly inspection and check these criteria:
Clear any debris so pests are less likely to nest in your generator.
Check the oil and coolant levels.
Inspect the battery for corrosion and other issues and repair damaged wires.
Verify the battery charger is working effectively.
Check your fuel levels. If you have a diesel generator, check the fuel/water separator.
Secure Your Generator for Safety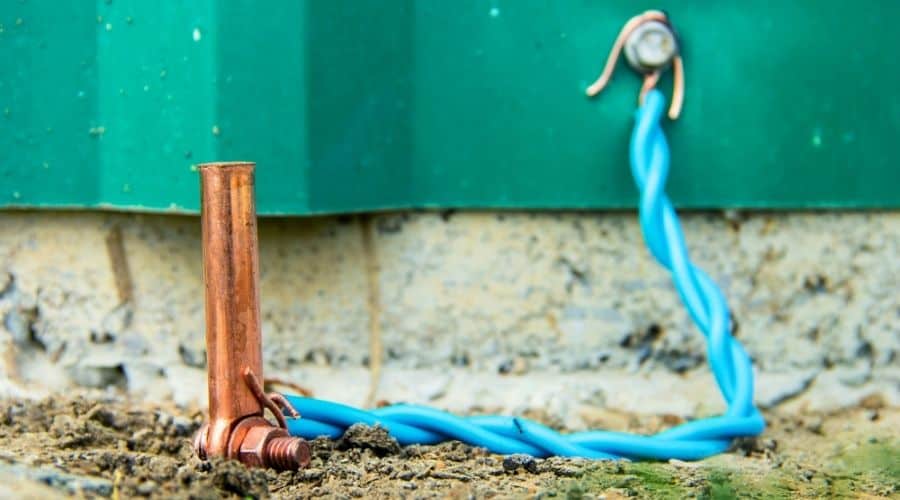 Generators are high-profile targets for theft. Even if your home isn't fenced in, there are still plenty of ways to secure a generator and protect it:
Generator enclosures provide excellent security.
Installing cameras or motion-sensing lights can deter thieves.
Invest in a high-end lock and cabling system.
You also need to prepare for lightning strikes. One of the best ways to protect against them is to secure your generator with a grounding rod and eye bolt. Along with ground anchors, this makes a great alternative to installing ground piers on your property.
Have Extra Oil and Filter Supplies Ready
You should always keep extra oil, air filter, and fuel on hand in case of emergencies. You'll never know when you'll need it or how long you'll need to use your generator.
Store Gasoline with Caution
You won't know how long you'll be without power. If you plan on running a generator continuously, you'll need to store fuel at your home.
While storing gasoline, you should follow these tips:
Always use an approved gas storage container.
Store gasoline at least 50 ft. away from pilot lights and ignition sources.
Store gasoline out of direct sunlight.
Invest in a Durable, Heavy-Duty Extension Cord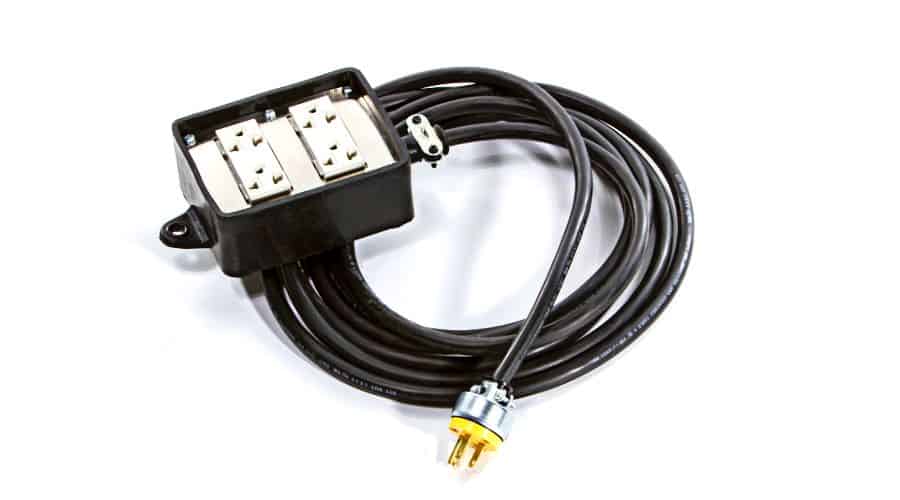 While you can plug your appliances directly into a generator, a heavy-duty extension cord is much safer and more reliable. Investing in a high-performance, waterproof cord is your best bet and will keep the electricity flowing in your home during harsh conditions.
You should never backfeed power into your home. This is the process of using a dual-male-ended cord from your generator to your home. This is extremely dangerous and often illegal.
A permanent alternative to extension cords would be to pay an electrician to install a transfer switch in your home.
Schedule Preventive Maintenance with a Professional (Bi-Annual)
Every six months, we encourage any generator owner to have a professional perform maintenance. This service will ensure your generator is ready for the next storm.
Some of the services included in professional maintenance are:
Air, fuel, and oil filter change
Inspect battery, cables, and wiring
Fuel testing
Coolant flushing
Replace spark plugs
U.S. Electric: Your Home Generator Experts
U.S. Electric has over 30 years of experience serving homeowners in Richmond, VA. Our team is always available to provide generator maintenance services or to install your new generator. Call us now for any of your generator needs!