When it comes to fixing things around the house, most of us like to take a stab at it before calling a pro. But there are some projects that you should never mess with. And some of the most important projects to avoid are electrical because you can be severely injured or even die if you don't know what you're doing. Below, we have 5 common home problems an electrician can solve for you. These are generally very easy problems for an electrician to solve but if you're not trained, the consequences can be steep for getting it wrong.
Light Switches
Light switches are commonplace in your home. And you might think it's too small of a project to call an electrician for. However, putting a new lightswitch in or fixing a broken one requires knowledge of electrical standards and best practices. It's a project that an electrician can take care of in just a few minutes and generally doesn't cost very much money at all. Further, a damaged lightswitch, or any electrical item for that matter can present a fire hazard.
Ceiling fans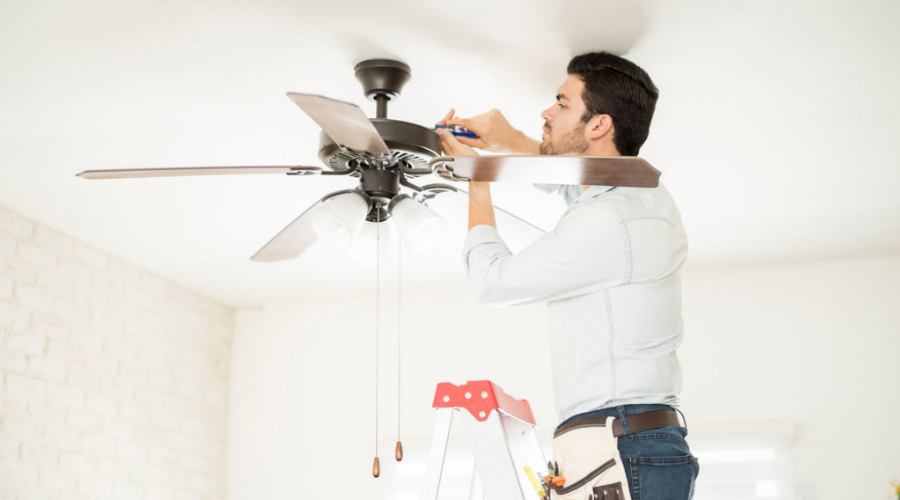 Most people don't try installing ceiling fans on their own. But if you're somewhat handy, you might be tempted to do it yourself. However, a lot can go wrong with a ceiling fan installation so we recommend you call your local electrician. With something that often hangs right above your bed while you're sleeping, you don't want to take risks. Further, it does require wiring and usually one person to hold it up while the fan is wired. An electrician can install any ceiling fan you have and they're always licensed and insured.
Indoor Lighting
This is one area that can dramatically improve the look and feel of your home. An electrician can install recessed can lighting to make your ceilings appear higher and give your rooms a cleaner look. Unique LED lighting can be installed to add a very interesting effect to a room. And of course, if you have a painting or art piece you love, track lighting can be installed to highlight your art. It's a good idea to speak with an electrician about all of the available options because they may have something you never even knew about.
Washers & Dryers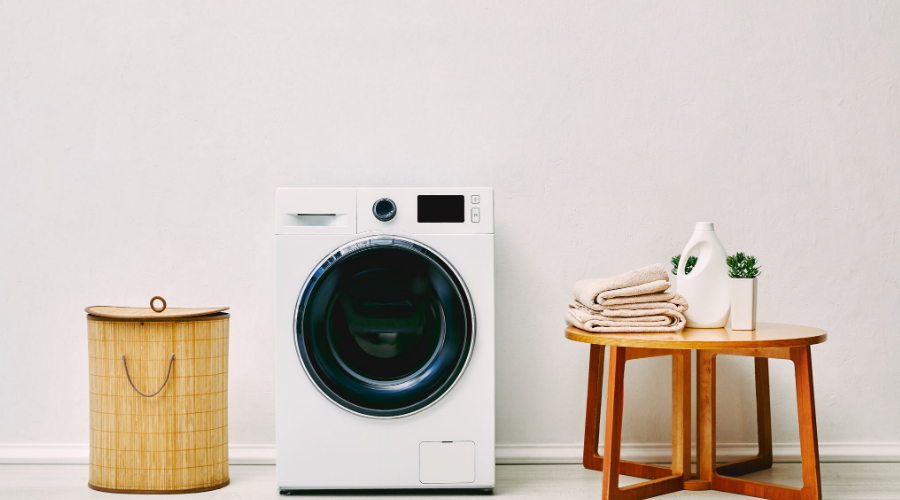 Washers and dryers can get a little hairy on the back end when you're not familiar with the appliance. Also, if you live in an older home, you might be lacking the proper hookups for your washer or dryer. Sometimes they stop running unexpectedly which can indicate a fuse problem. Regardless of the reason, if you're having trouble with either your washer or dryer, you should have an electrician inspect your plugs and circuit breakers to make sure they're equipped to run your appliances.
Pool, Spa & Hot Tub Wires
It's especially important to have your pool, spa, and hot tub wiring repaired, replaced, or installed by a licensed professional. When things go wrong in the water, you run the risk of electrocution. While it's not common, it's a situation where you're better safe than sorry. An electrician can wire these for you and make sure that you and your family are completely safe and never have to worry about problems. 
These are some of the many every day, around the house items our Richmond electricians can help you with. Sometimes, you might need help but be unsure of who to call. If you're not sure whether or not it's something we can fix, just give us a ring. We're more than happy to answer your questions.