Richmond Attic Fan Installation Services
Reliable Attic Fan Installation 
Installation, Cleaning, Repair, Replacement & More
Many attics tend to be the hottest spot in a house. Their temperature rises because they might not often don't have the vents to support their space. On top of that, poor insulation can worsen the problem, leading to uncomfortable humidity and heat.
A sweltering attic is frustrating because it can damage both your home and your possessions. If you use your attic to store precious things, the heat can break them down faster. Because attics connect to roofs of houses, any condensation and humidity coming from outside can encourage mildew and mold to grow in your home. Conversely, a hot attic can contribute to roof damage as well. Overall, it can lead to a domino effect of damage.
Thankfully, there are ways to secure your attic and lengthen your roof's lifespan by installing an attic fan. Attic fans are an affordable way to extend the life of your roof and lower your AC bills. Here at U.S Electric, we have more than 30 years of experience in Richmond, VA. We offer a prompt, convenient, one-call solution for all your attic fan needs. Reach out to us now for safe, hassle-free, and professional electrical services.
How Does an Attic Fan Work?
To install an attic fan, we attach the unit to the vents in the space. When the fan is on, it begins to draw in cool air from the outside while flushing indoor air out. As it does this, the heat begins to subside, bringing your attic space back to a comfortable and safe temperature.
Some attic fans work as a thermostat and run automatically until the room reaches the right temperature. Others work with a dial that you set manually, so your fan will run for as long as you'd like. In either case, an attic fan uses less energy than air conditioning while keeping the attic space cool.
Why Are Attic Fans Important?
An attic ventilation fan, or HVAC exhaust fan, is a tool that pulls excess moisture, heat, and pollutants out of an area. They have blades like a traditional fan that turn to bring in fresh air from outside. Not only does this cool your home, but it also reduces odors and contaminants that could harm your health.
Attic fans offer plenty of benefits for your comfort and for the sustainability of your home. For one, a well-ventilated attic creates a better environment for storing your personal items. It is also much easier to move through your attic space when it is at a cooler temperature.
An attic fan lowers your attic temperature, and it also indirectly lowers your home temperature. Since an attic fan uses a fraction of the energy that air conditioning does, this helps reduce your overall energy costs.
Attic fans also help prevent mold or mildew from damaging your roof. Mold in the air can affect your health negatively and cause wood rot in the ceiling, both of which can create an unsafe environment in your home.
Thankfully, an attic exhaust fan is one of the best preventative measures to nip these problems in the bud.
Call a Professional for Attic Fan Installation
An experienced electrician will know how to pick and install the best attic fan for your home's structure. It can be stressful to try wiring the system yourself or securing the ceiling box. Thankfully, our team of professionals at U.S Electric can take care of that work for you.
We can ensure your attic fan will run in optimal condition. Our team is focused on proper installation, waterproofing, and wiring, to keep your ceiling and home safe. 
With the proper installation, you will save money, stress, and your home in the long run. Contact the professional electricians from U.S. electric today for your attic fan installation!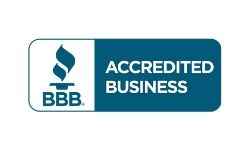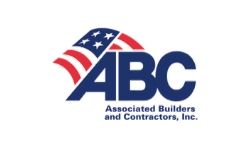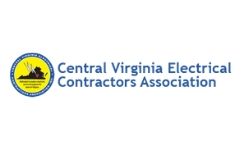 Speak With a Professional