Sauna Wiring Services In Richmond
Saunas help soothe aches and pains in muscles and joints. The heat relaxes the mind and the body and improves overall health. Along with the physical and psychological benefits, adding a sauna also adds value to your home.
When you want to add a sauna to your Richmond home, trust the experts at U.S. Electric to help with your installation. Our experienced and licensed electricians can help you choose the best place for your sauna based on the location of your home's breakers, outlets, and wiring requirements.
We can also expand your breaker or add wiring so you can safely install your new sauna wherever you want. When you need safe, prompt, and guaranteed installation, trust only the experts at U.S. Electric. 
Professional electricians should be the ones who install saunas in order to ensure safe installation. Most saunas need at least 220v and a direct line to the breaker box. Some saunas have 4.5kw or 6.0kw heaters that require 30-amp breakers and 10/2 wires, but you can simplify elements of the installation process by putting the sauna within 30 feet of your breaker.
Different types of saunas will have slightly different safety requirements. Traditional saunas often have LED lights that require 110v outlets. Barrel saunas usually require an electrician to install additional conduits below the heater or through the floor. The conduit keeps the wiring away from the heat and moisture in the sauna.
A licensed electrician can ensure that your sauna is safely installed. They can install new wiring while troubleshooting any electrical issues to prevent future problems. Our licensed electricians can also maintain or rewire your sauna to protect your home and family from electrical hazards.
Improper Sauna Wiring Installation Downsides
If you choose to wire your home's sauna yourself, you could create unwanted problems. First, improper wiring can void your sauna's manufacturer's warranty and cause damage to your investment. More importantly, you could also create unsafe conditions in your home. 
Your sauna could shock or electrocute you if installed incorrectly. Rather than run the risk of physical injuries, have a licensed electrician install your sauna.
U.S. Electric Sauna Wiring Services
At U.S. Electric, our licensed electricians provide several sauna installation services including safety inspections, fixes, and new additions. All of our services meet electrical code requirements so your new sauna helps you relax, rather than stress about electrical problems.
We can also install extra electrical outlets, low-voltage wiring, and safety shut-offs, along with upgrading wiring, fixing code problems, and adding speakers.
Stress-Free Sauna Wiring Installation?  Call Us Today!
When you hire U.S. Electric to install your new sauna and its electrical system, we install everything correctly the first time. Our goal is to help you get into your sauna so you can relax without worrying about electrical problems, damage to your home, or the safety of your home sauna. Our licensed electricians follow safety protocols and local building codes in order to keep your home and your loved ones safe. 
You can trust U.S. Electric and the electricians who professionally install your sauna's wiring, and all of our services are fully guaranteed. Call us today to schedule your installation appointment.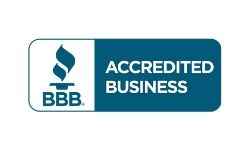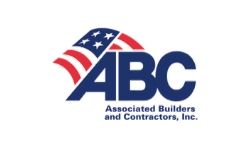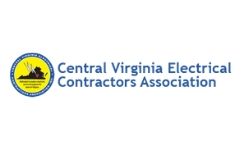 Speak With a Professional