Wall lights are a practical and attractive addition to any home or business.
The additional lighting can create a warm and cozy feeling and give a space a beautiful ambiance. Between the aesthetic improvement and the practicality of having extra light, it makes your property more valuable.
Outdoor wall lights are also a good idea. They improve security and increase curb appeal by making the space more attractive. Additionally, the outdoor lighting will allow you to enjoy your outside space far into the evening.
Here are some of the best indoor and outdoor wall lighting options for Richmond homes and businesses.
The Best Outdoor Wall Lighting Options
Types of Outdoor Wall Lights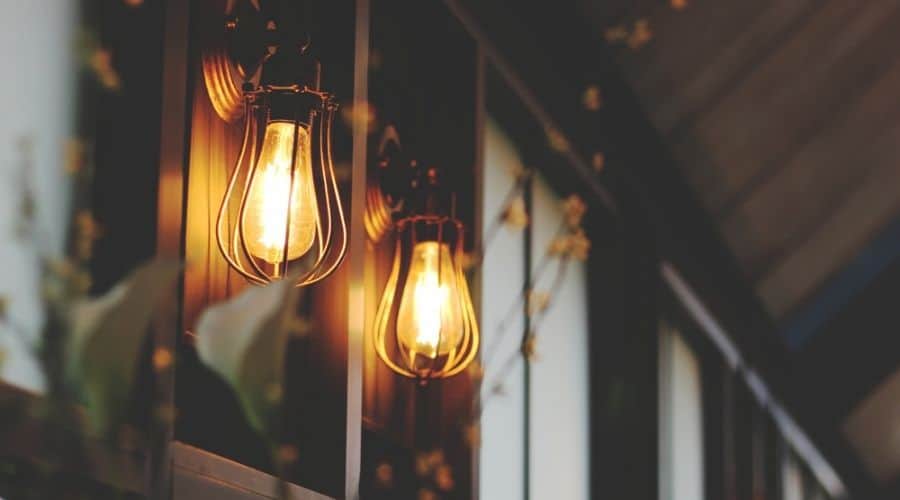 There are several types of outdoor wall lights. For safety purposes, you can get floodlights, which light up the entire outdoor area.
For ambient light, get a set of flush mount lights. These attach directly to the mounting surface. Choose outdoor sconces or torches to add a classy touch to your outdoor spaces.
Alternatively, you could get a semi-flush mounted light, leaving some space between the mounting surface and the light, such as a hanging pendant. Hanging lanterns are another great option.
Type of Material
The type of material can also make a difference.
Aluminum is prone to oxidation, so it may eventually need replacing. Enhance the design with a black finish, which can help slow the oxidation process.
Brass will hold up well after many years, darkening slightly over time. However, brass light fixtures are usually higher-priced.
Although not as durable as brass, copper balances longevity and affordability. Copper has an attractive shine that will darken to a patina over time.
Plastic is usually affordable but will become damaged quickly, so don't depend on it long-term.
Stainless steel is an excellent choice for a modern look. Just be sure to clean it regularly as it is prone to corrosion.
Type of Bulb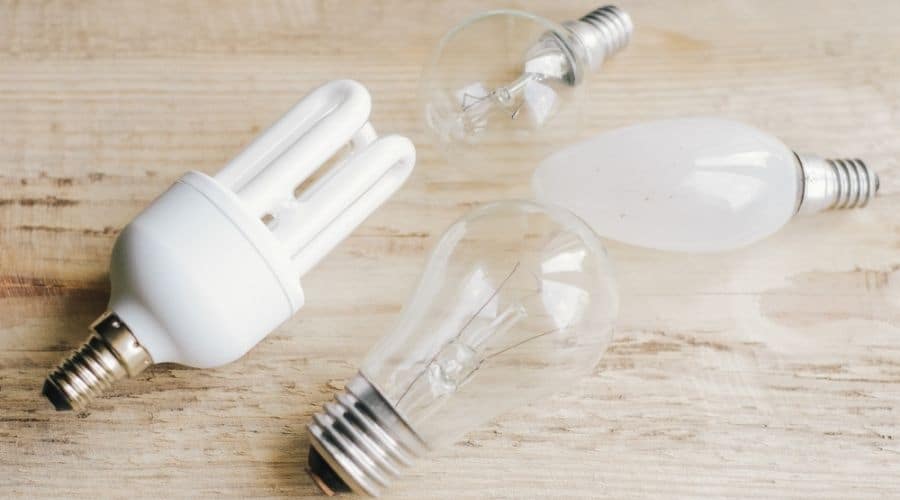 The type of light bulbs used can also make a difference.
Fluorescent lights consume 75% less energy than incandescent lights and have 10 times the lifespan. As a result, fluorescents are great for both sustainability and affordability.
LED lights are a fantastic choice for white light. They are also much more energy-efficient than halogen bulbs.
Type of Automation
If you prefer to have the lights come on automatically when it gets dark, use dusk-to-dawn photocell sensors. This way, the solar lights absorb energy during the day and turn on at night.
With a motion-sensing system, the lights turn on whenever someone moves past the sensors. It's great for convenience and usability. Motion sensor lights also add a nice additional security measure.
If there's a specific time you would like the lights to turn on, use a timer. This way, you can personalize the light system to your household needs.
Indoor Wall Lighting Options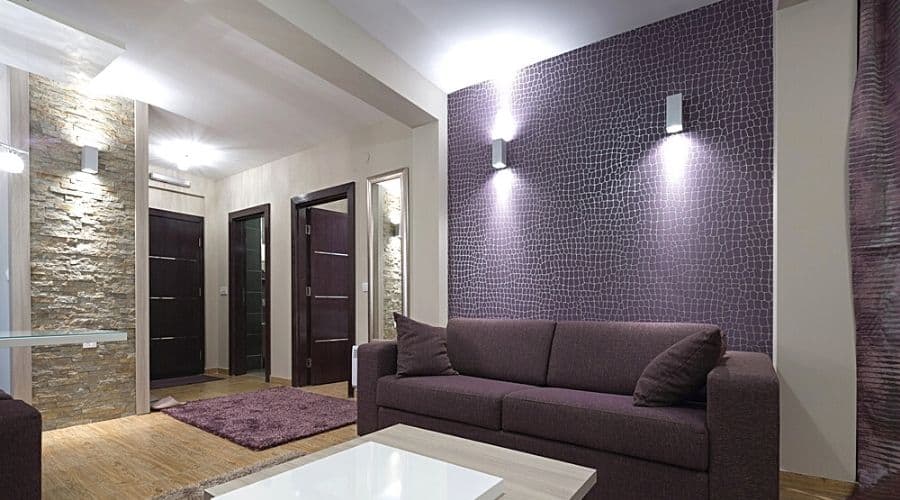 Indoor wall lighting is one of the best ways to add extra light to an indoor space. This way, no cords are cluttering the walls and floors.
Downlighting is a creative and simple way to add light to your home. With a few subtle bulbs sitting in recessed lighting fixtures on the ceiling, you will brighten the space without disrupting the interior design.
A retro and classy design option is vanity lighting. Lights over a mirror work great in a bathroom or dressing area where you need extra visibility while getting ready.
For dining rooms and living spaces, wall sconces are a nice, elegant touch. They come in a wide range of designs and styles and give the room a crisp and clean look without extra items in the way.
Conclusion
Whether it's for security or aesthetic purposes, there are plenty of reasons to incorporate wall lighting into your home or business. Our expert electricians will help you select lighting options. We guarantee that the job is done properly and safely. 

Whatever electrical project you have or are planning to do, U.S. Electric can help. Call us now to learn more about our different lighting options!